DigInVT: Building Digital Trails
---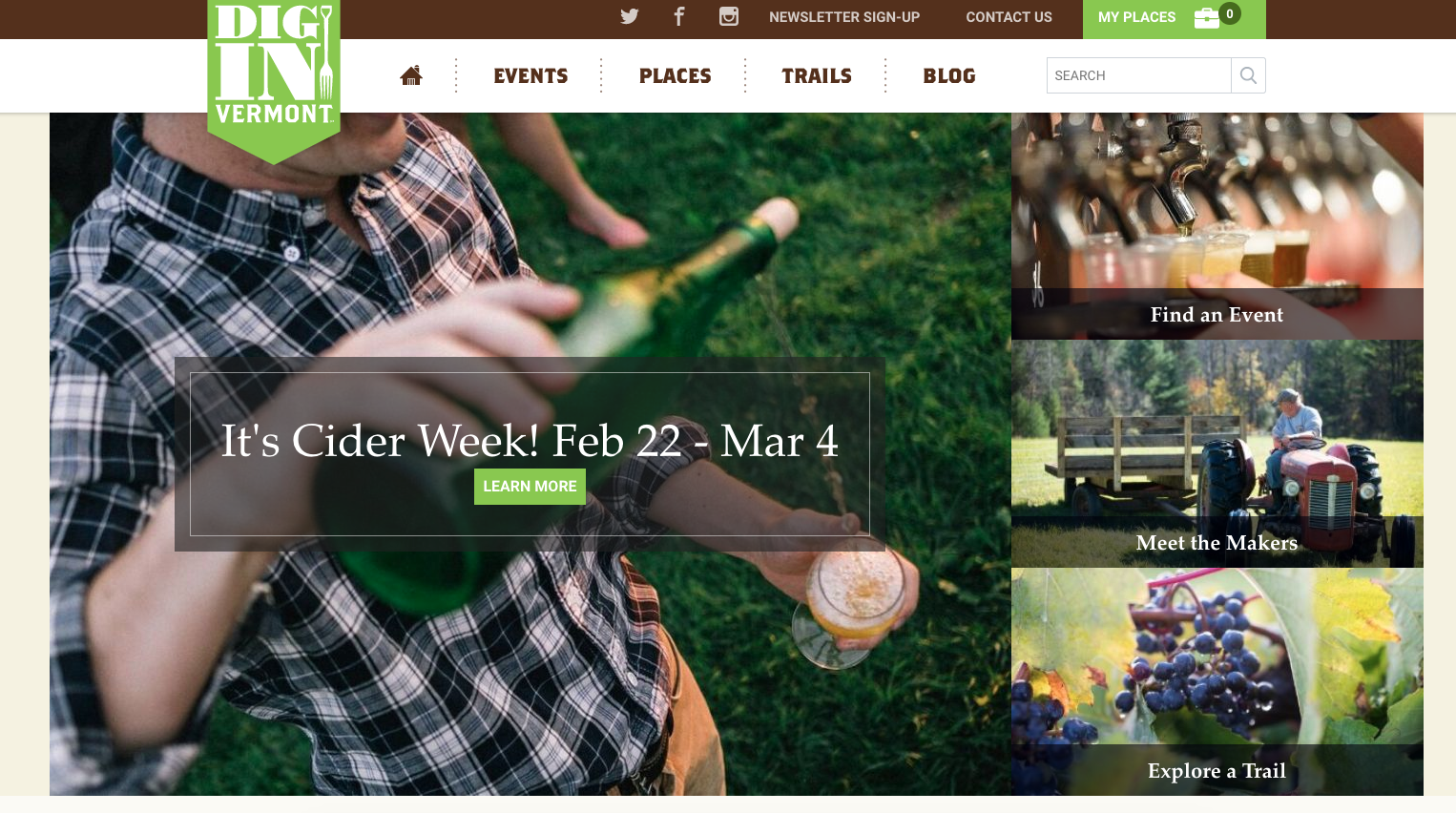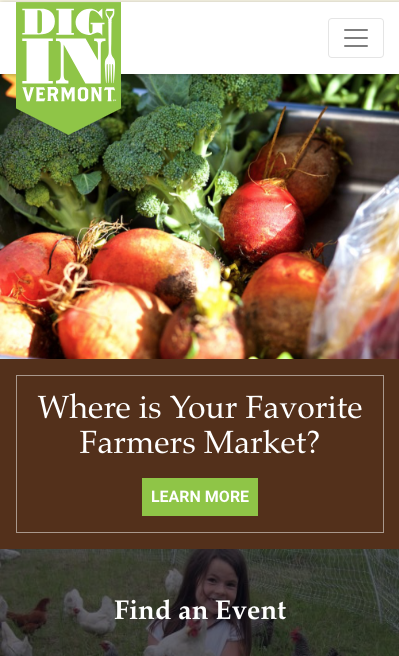 DigInVermont.com: A website to promote authentic Vermont food experiences
The Vermont Agriculture and Culinary Tourism Council is a consortium of a dozen non-profit organizations plus the Vermont Department of Tourism and the Vermont Department of Agriculture. The Council engaged Bluehouse because they wanted to find a way to shine a light on the vibrant food scene in the state. We're a bunch of foodies at Bluehouse, so we knew this would be an especially fun project.
Bluehouse started by facilitating planning meetings where we helped the group clarify their goals and formulate an online strategy. It was a large group, but we enjoyed leading these meetings and eventually arriving at a consensus. Upon completing this phase, we drafted a document that summarized the planning work and supported subsequent design and website development. The agreed focus: a website to promote authentic Vermont food experiences.
We envisioned a website that would make it easy for people to find places that interested them and craft their own itinerary to visit them. Users can choose an existing trail or create their own. Visitors don't need to create an account to save and share their plans, and it's easy to share with others.
Burlington design firm JDK provided identity design and contributed to our website design.
Of special interest for destination marketing organizations, the website offers many places organized into categories and maps, with details about each place. Trails are collections of places that are easily visited in a day. A popular feature has been the ability to create your own trail and share it with friends, without having to create an account. (Note that we recently launched a mobile-friendly update to this website.)
The website allows visitors to discover places in a variety of ways, see places on a map, and save places to their personal itinerary. People and places are profiled in stories and photos. The successful website continues to grow as the staff at the Vermont Fresh Network works hard to create profiles for farms, restaurants, and other places where people can experience authentic local food. The website is a popular place to find the best food Vermont has to offer.
To view more sites from the Bluehouse Group portfolio, visit us
here
.