NRG Systems Improves Customer Support and Drives Sales with Integrated Website
---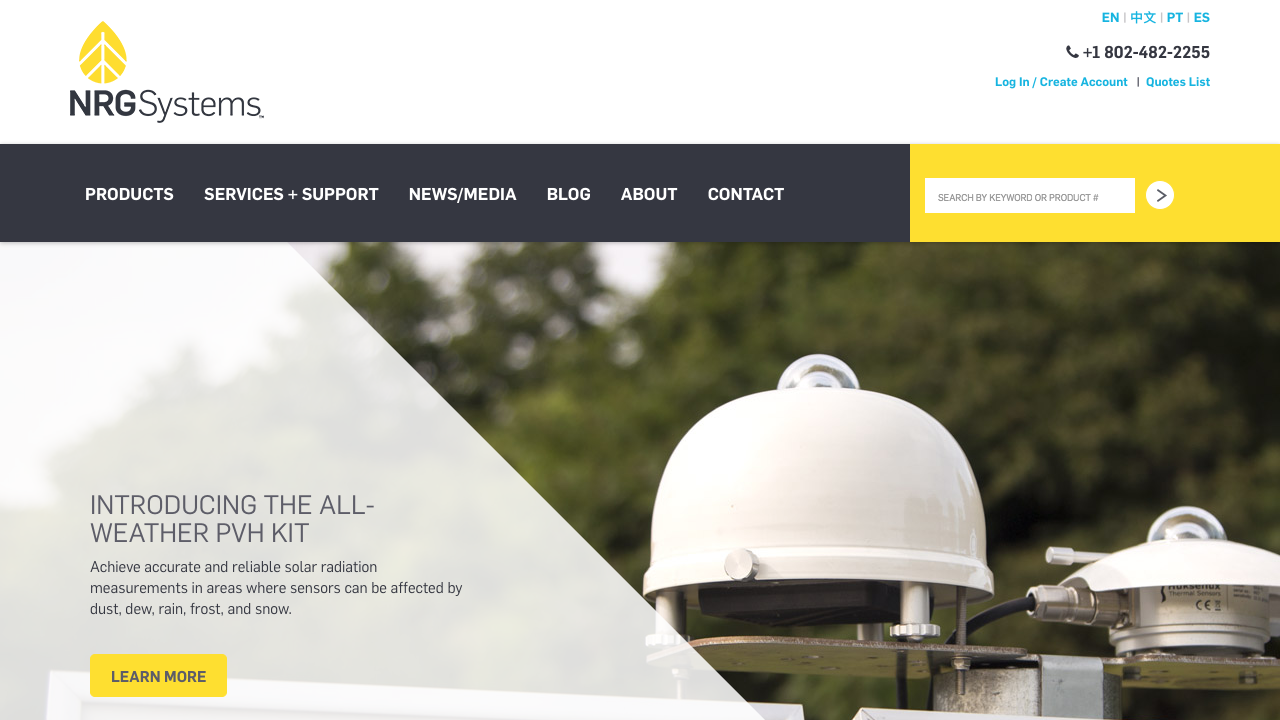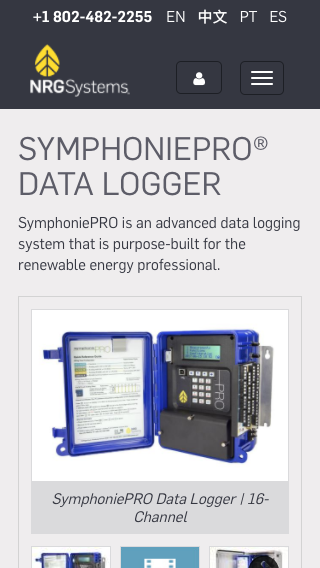 NRG Systems Inc. designs and builds measurement products that are purpose-built for the renewable energy industry.
In a competitive global marketplace for renewable energy products, it's critical that visitors easily understand the company's product offerings and quickly get the resources they need. NRG Systems engaged Bluehouse Group with several goals in mind:
Increase new business inquiries
Expand global reach into new marketss
Improve customer service for people needing technical information and documentations
Enhance the overall company brands
Integrate with existing ERP system and customer relationship management (CRM) softwares
Bluehouse Group's approach was strategic and thorough. A template-based solution or basic WordPress website would have left NRG seriously under-performing its potential. Working closely with the NRG team, we re-imagined the role the website could play in their overall sales and support model:
Designed a sophisticated search interface, with filterable search results that greatly improves relevancy and usability for users.
Integrated with an existing system containing product data, so updated product information flows to the website automatically – eliminating redundancies.
Integrated with existing sales management system so new leads flow automatically into that system, creating efficiencies for sales and support.
Designed a user interface that is extremely easy to use, even for people who do not speak English as their first language.
Engineered user flows that encourage user engagement and conversion.
Implemented Silverstripe as their CMS, as that was the best content management system solution for their needs: scalable, secure and easy to use for non-technical staff.
After launching the new website, the results were immediate. New business inquiries in the form of Requests for Quotes began flowing in at an exponentially higher rate. New account sign-ups and newsletter sign-ups also increased substantially. Customer support became more efficient.
To read a full case study about this integrated solution, visit the
NRG Systems Case Study for Manufacturing best practices
.
Launched

18 November 2017