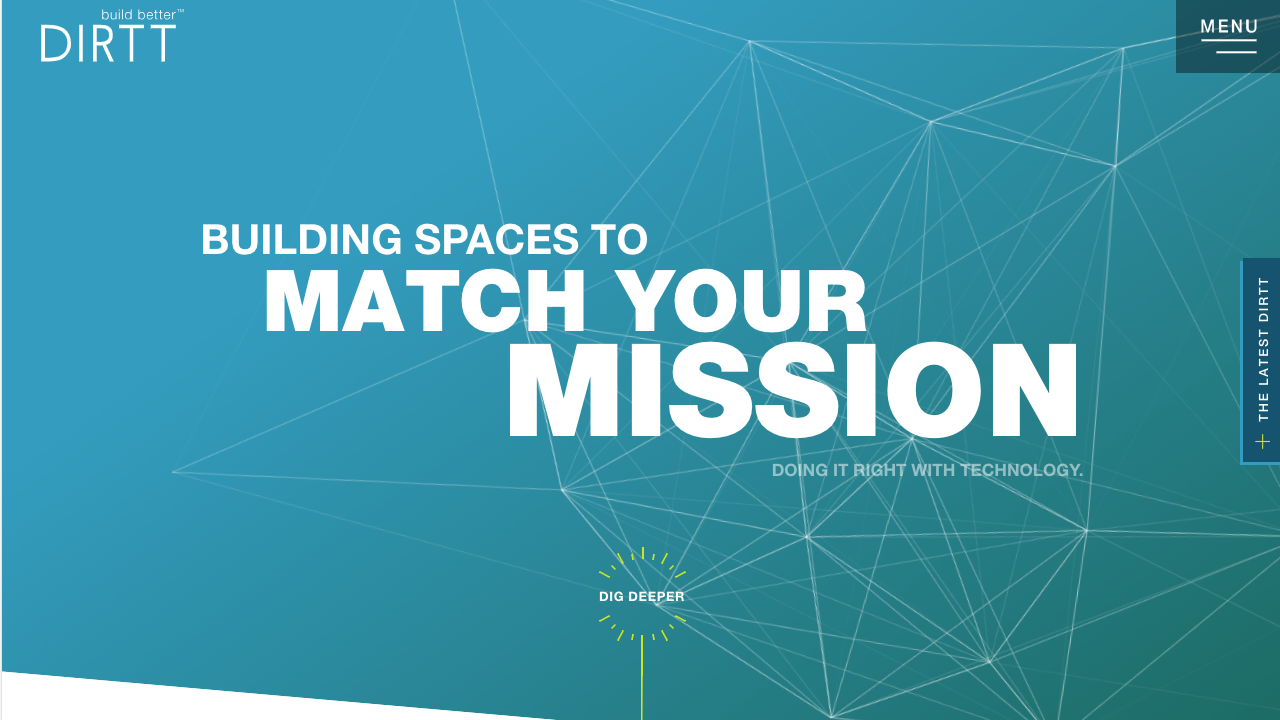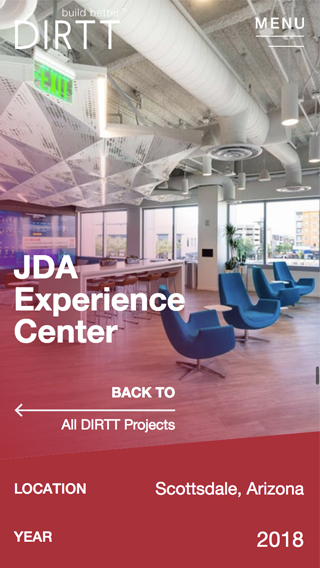 Background
DIRTT is a highly innovative company. So innovative, in fact, that they were having difficulty articulating to the public they do. DIRTT, which stands for "Do It Right This Time", is all about sustainable interior construction with the help of technology and a passionate, knowledgeable team.

What began as an ask to create a digital strategy that would enable them to properly communicate their brand and value proposition, quickly turned to a conversation about their primary digital resource—the DIRTT website.
The Challenge
Evans Hunt's goal was to showcase DIRTT and their extensive portfolio by creating beautiful visual experience without sacrificing site performance and speed.

Where DIRTT lives is uncharted territory, which is partially why very little language had been developed around how to express their value. There was a major disconnect around how to position them as a technology company that designs and constructs.

Creating a cohesive experience and communications plan that would make DIRTT easy to understand for the general public was the vital first step in bringing DIRTT to life online.
Evans Hunt's Solution
DIRTT is all about doing it right this time and Evans Hunt wanted the site to embody that notion through and through. They kicked the project off with a Google Ventures Design Sprint, getting to the bottom of the 'what' and 'why' of DIRTT and ensuring each element of what would eventually become the homepage was infused with DIRTT's culture.

Responsive imagery and proportional text across display sizes ensured DIRTT's work would look great on the entire site, no matter the device.

Evans Hunt's focus was nailing the fundamentals. They leveraged SilverStripe's cache functionality, and to further reduce unnecessary and redundant data, minified both CSS and JavaScript resources, creating a better overall experience for the end user.
The Benefits
When it came to creating a website that would reflect their point of difference, DIRTT's presence in a number of industries created an exciting opportunity and unique challenge. They're not an interior design or construction company, or architectural firm—they're a little bit of everything with a strong technology focus.

In the end, Evans Hunt were able to support DIRTT in their mission to democratise design through a top-notch user experience, beautifully vivid imagery, and universal language.