We were asked to build an online shop website for a commercial farm that wanted to expand into a new marketplace. We created a website that showed off their products in the best light and allowed customers to order directly from them.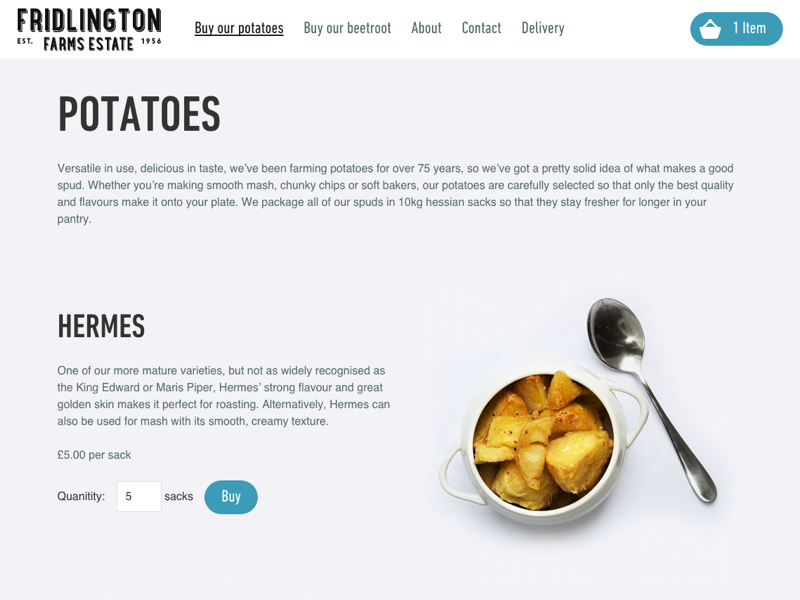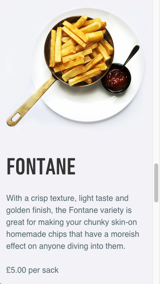 Fridlington Farms have produced vegetables on a huge commercial scale for years. They felt it was time to look at a new market - pubs, restaurants and fish & chip shops. They came to us to build them a website to promote their products as well as sell them online directly.
We decided not to show their products as they are from the ground. Instead we showed what they could become when cooked.
SilverStripe provided a great platform to build the website on. The CMS allows them to modify product info and pricing as well as hide products that are out-of-season. We created a custom integration with Stripe's payment gateway as a SilverStripe module.
We pulled in several of our favourite SilverStripe modules to improve the CMS for the user as well as creating our own for the Stripe integration. We also got to re-use several bits and pieces from previous sites.
Launched

26 September 2014