Edilclima was established in 1977 as an HVAC design company. In 1978 it was the first company to establish a Software Department to produce calculation software supporting the design of HVAC technical system and compliance check with legal requirements.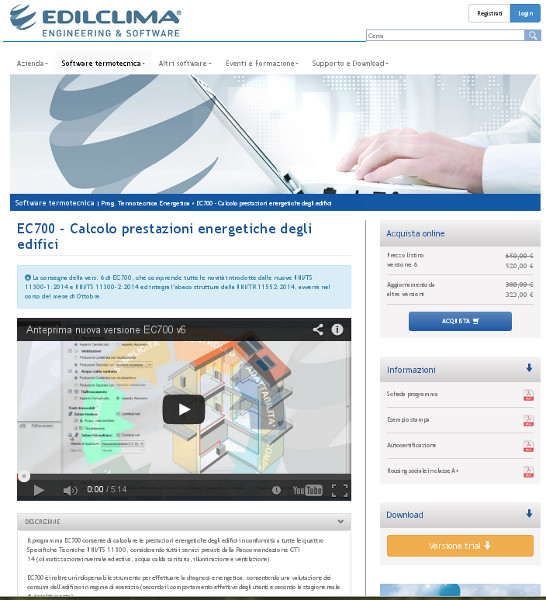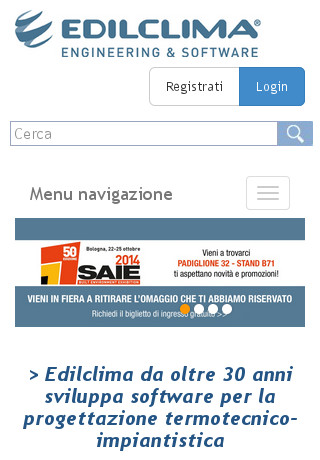 Mastering calculation methodologies and standards has always been the main concern of Edilclima Software Department. Edilclima experts participate in the standardization work of CTI and CEN. They often anticipated standards with their solutions, in agreement with professional organizations and after their own "field test" in the internal design department.
This ecommerce is fully integrated with the management software, and thanks to the many customizations can handle all the special needs of the customer. The bootstrap-based template is fully responsive.