Fahrenheitstore.nl (new and improved!)
by Fuzz10
---
The new and improved Fahrenheitstore webshop. After having launched the first webshop in 2008, we are now proud to launch the much improved 2.0 !

Complete site overhaul included :
- look&feel
- new features (ajax searches / more dynamic bannering)

Custom built SilverStripe site. We are still in love with SilverStripe.

ps (previous entry in Showcase can be deleted).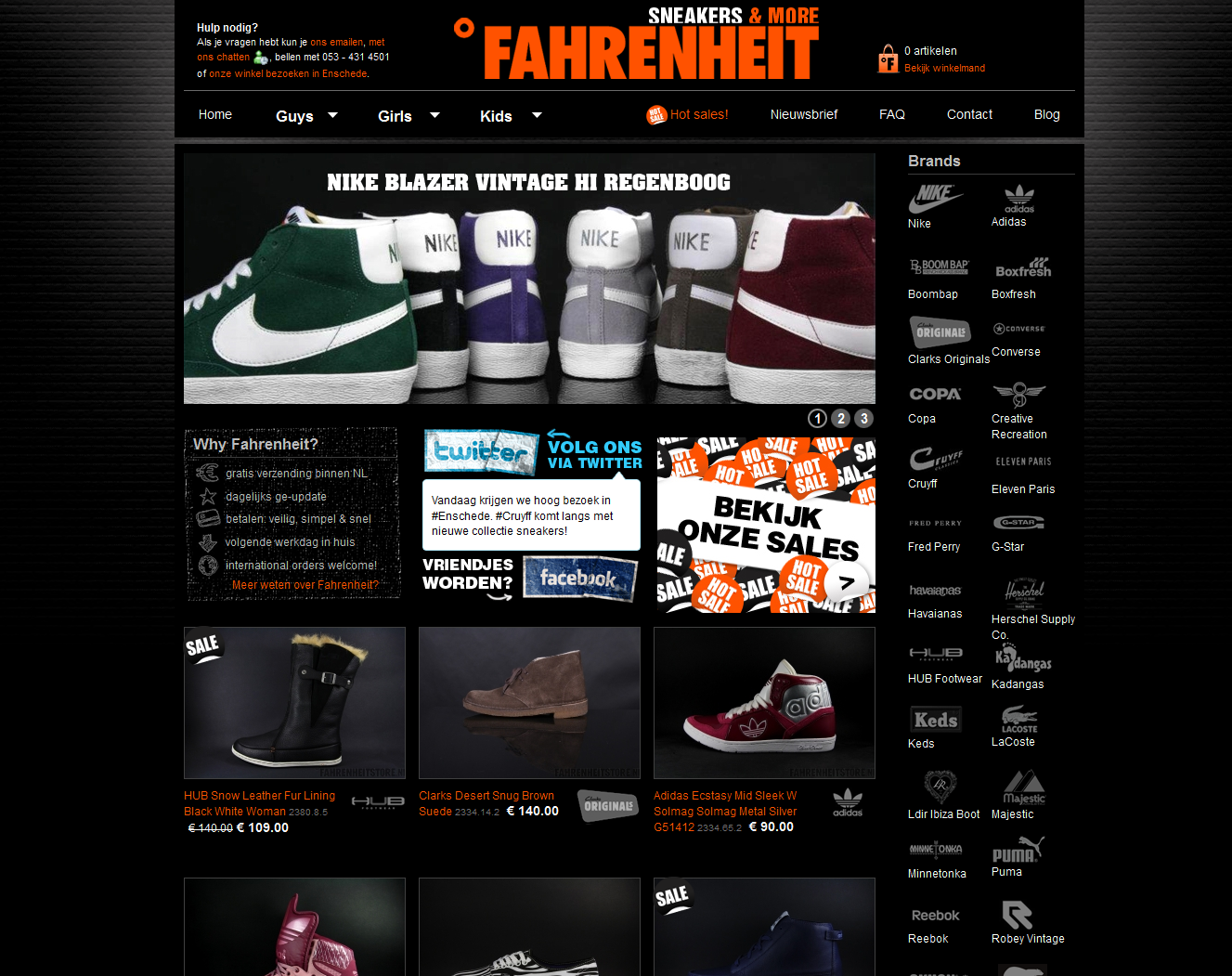 Launched

25 November 2011