Fransreef is diving and sailing center located in Vrsar, Croatia. They have access to some of the best diving location in whole Adriatic Sea.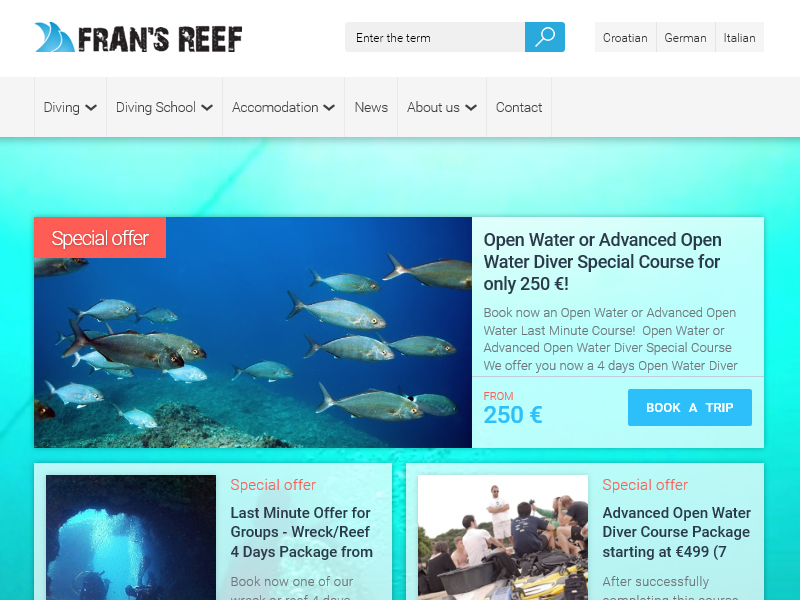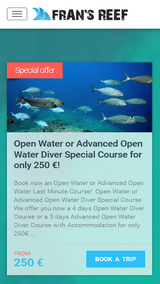 What have we done
As most of the potentials customers of Fransreef speaks different languages we have implemented translations on 4 different languages.
Also we have made staff application form and with that CMS integration for easy tracking and browsing.
There is also a lot of little things like CSS transitions, animations, video and image backgrounds.
custom made design
responsive, mobile-first approach
multilanguage
custom diving location pages with images, details and Google Maps
custom made search page
custom made contact page with CMS module for easy and quick browsing of inquiries
custom made event pages with lead generation
Instagram feed
HTML5 video backgrounds