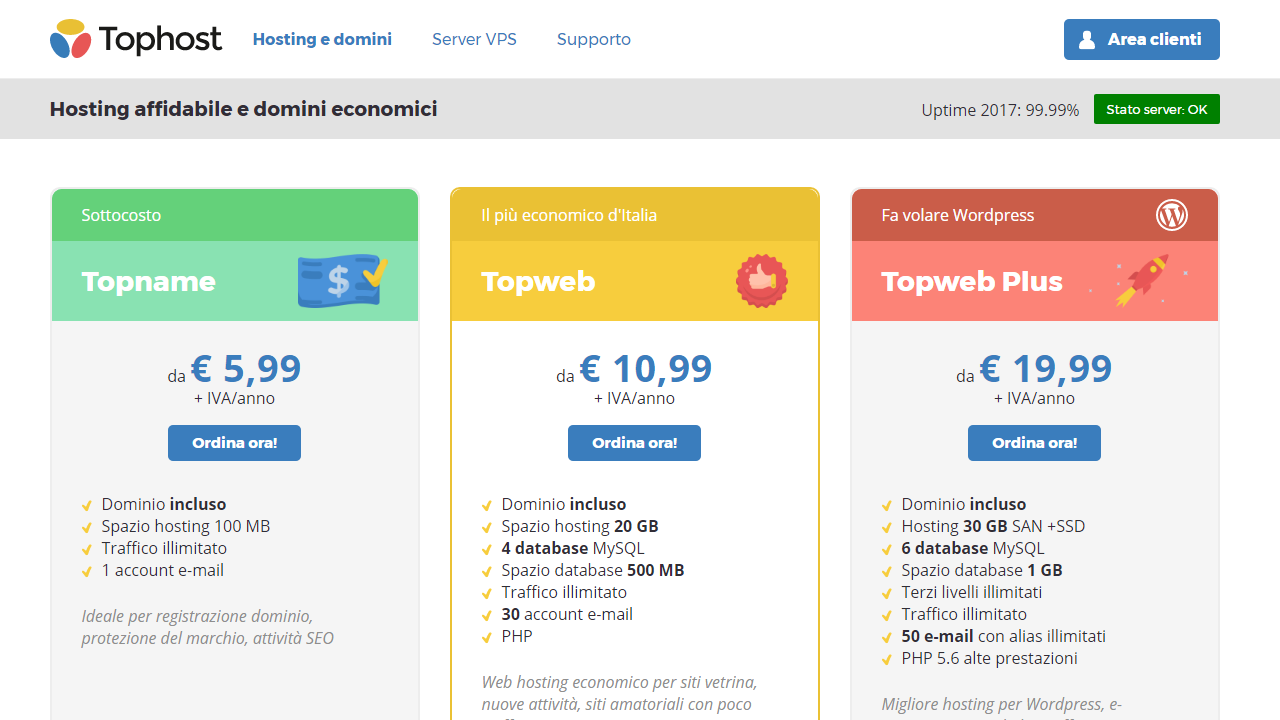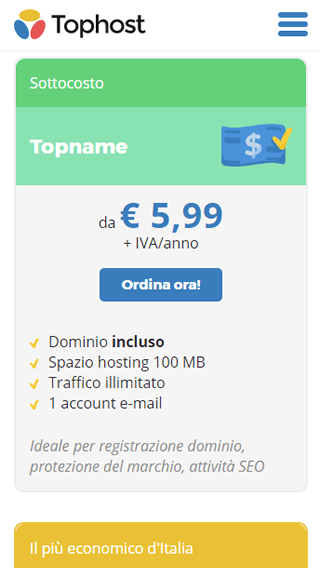 Background:
Since the foundation in 2004. Tophost has a clear goal of becoming the first Italian low cost Internet hosting provider.
Redesign of the entire website was required under the coordination of the designer by the client as well as a technological upgrade.
The challenge:
The challenge was to make a simple and modern website while retaining the existing site structure.
The solution:
Redesign of the entire website was made with customized content structure. Redesign is adapted to tablets and mobile phones, and each page is responsive.
We needed to produce all of the functionalities of CMS management (back-end) and user-experience (front-end).
We used the element / widget module and focused on creating elements with custom functionalities according to the client's needs.
Special features that we developed and implemented are:
Custom elements/sections
Automation of Content manipulation
Advanced control of CMS users and roles
Advanced Image manipulation and processing
Custom SVG images and animations