OK! is the largest, oldest and most relevant teen magazine in Croatia. For the 20th anniversary of the first issue they asked us to make completely new web site tailored for the new teen generations.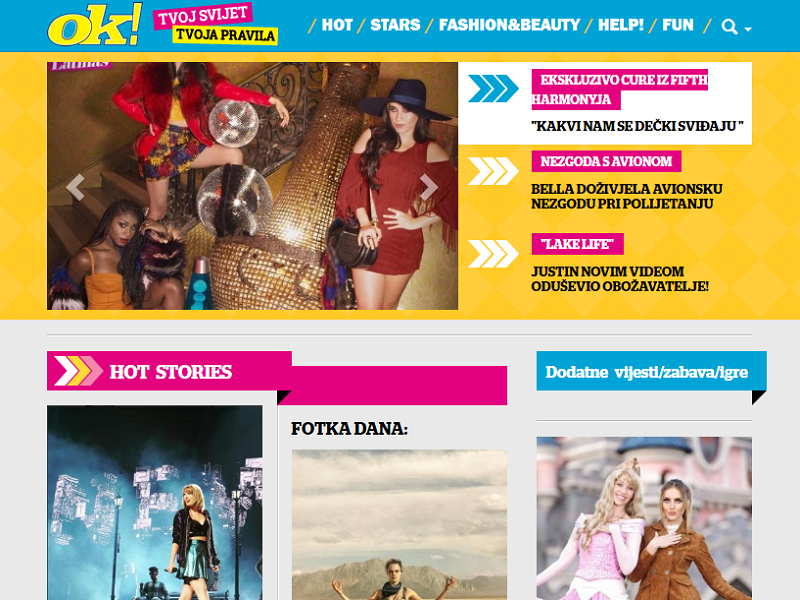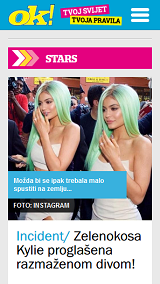 About project
Since OK has large community of users, it was important to keep those users by giving them something they can relate to. That is why the website is following print "look and feel" with recognisable color and fonts scheme as well as with the content relevant to print issues.
As majority of users were going to consume the content on their mobile devices whole web was designed with "mobile first design approach" in the terms of responsiveness, usability and speed.

What have we done
We have been given design concept and we needed to produce all of the functionalities of CMS management (back-end) and user-experience (front-end).
Some of the special features implemented just for this project are:
Surveys and Polls
Advanced caching controls
Images Versioning
CDN implementation
RSS Atom implementation
Advanced image processing
Content shortcodes and templates
Advanced search form
Social sharing
Advertising features