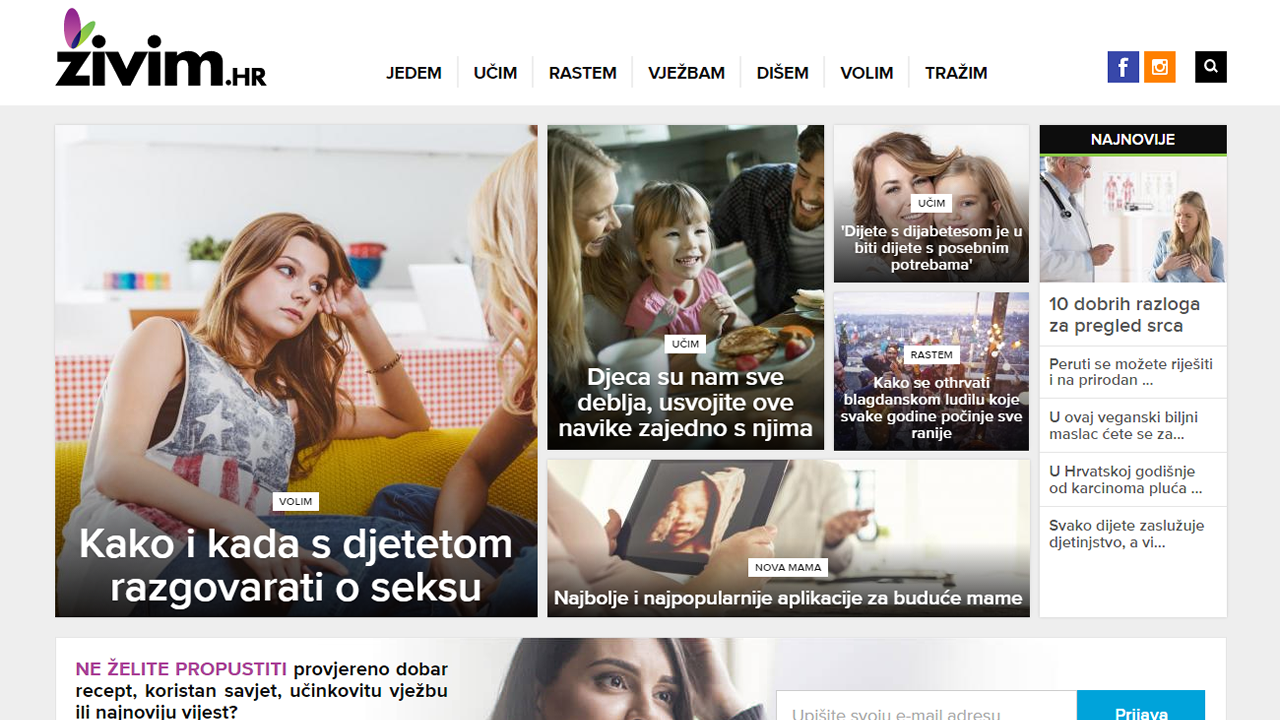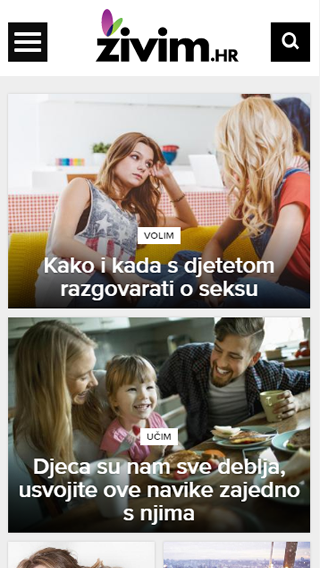 Background:
Zivim.hr is a health/lifestyle portal for all those who want to live healty, feel better and live life to the fullest. Their mission is to inspire decisions of positive life choices and change of paradigm from "must" to "want" to live healthy life.
Project combines and supplements client print magazines for delivering known themes to their audience.
Our challenges:
One of key goals to achieve in this project was clear distinction of lifestyle news and healthcare content.
Challenge was to make something that targeted audience was going to be familiar with and that could be identified with client's print magazines.
Our solution:
Project was kicked off as modern lifestyle magazine with comprehensive database of health institutions, drug stores, vitamins, food supplements and more.
We have been given design concepts and initial project briefs while we're responsible for complete technology stack of the project.
We decided to focus on "mobile first" approach which implied usage of cutting-edge CDN and caching technologies among others.
Special features that we developed and implemented are:
Static HTML content generating
Server tasks and jobs that control various third-party services
Automation of Content manipulation
Advanced control of CMS users and roles
Advanced Image manipulation and processing
Social sharing and comments
Integration of multiple advertising and analytics tools
Integration of Facebook Instant Articles
Mobile first optimization was built around static HTML pages using "Static Publish Queue" module by Silverstripe with special enhancements by us.
The results:
Project was completed in February 2016 and in six months it grew up to be third most visited web site in health/lifestyle niche with more than 150.000 unique visitors in August 2016. (source: https://rating.gemius.com/hr/domains).
Mobile-first approach proved to be right call. More than 50% of users access the site from their mobile phones alone (source: Google Analytics).
Launched

11 November 2016