Georepublic specializes in the development and marketing of IT solutions in the field of geographical information systems, (GIS) logistics and business intelligence based on open source software projects.
One key activity is the support of the open source project pgRouting. Its algorithms and features have been significantly developed from both founders . This makes Georepublic to a designated specialists in web-based routing in general and its implementation in particular.
Georepublic also makes Open Vehicle Route Planner (OpenVRP) which is the ideal routing optimization software for fleet management and transportation businesses.

Georepublic makes projects that solve real world problems.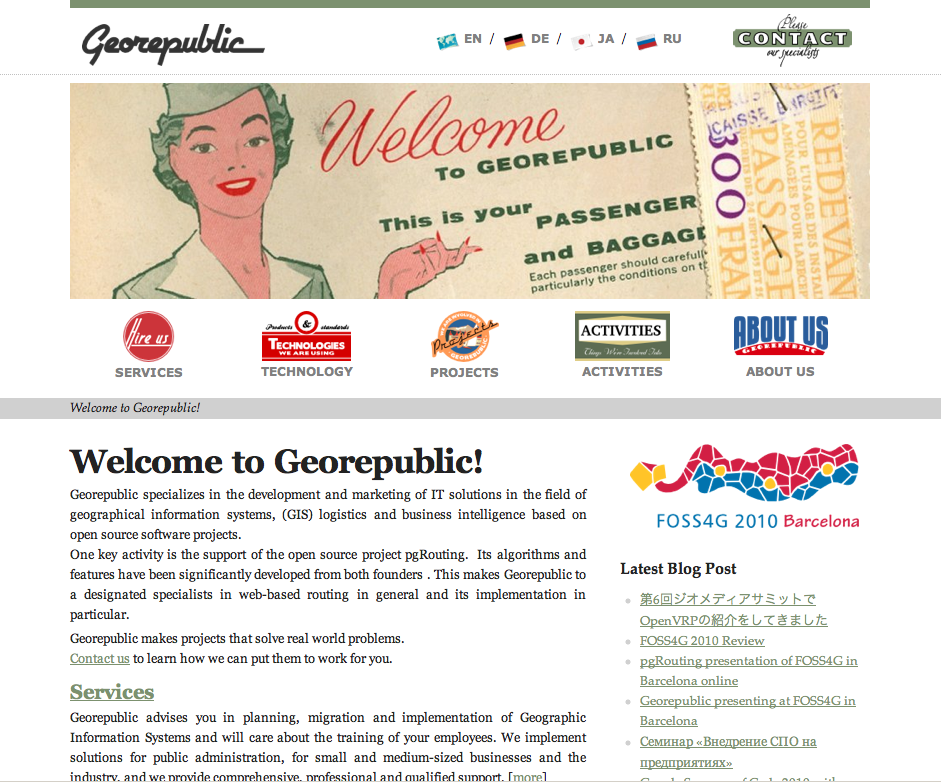 Launched

25 November 2009