High Performance Academy
---
Learn EFI engine tuning via online courses. Each EFI tuning course is broken down into easy to understand videos with a support community and live tuning lessons.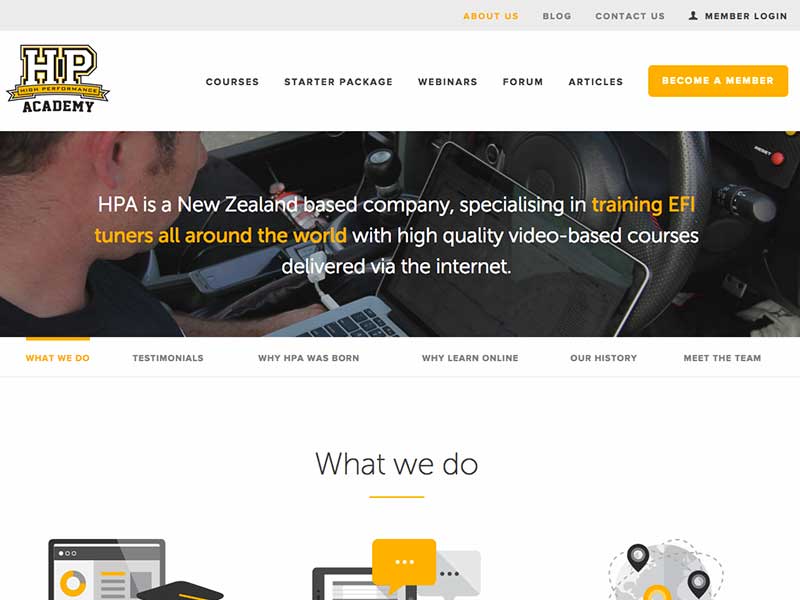 High Performance Academy was a large custom build by Little Giant. Included was full design, custom icon creation and a large ecommerce solution including recurring billing across multiple vendors. There is also a tiered access system which only allows users who have the correct credentials to access certain parts of the content based on their current access level, prior purchases and engagement with content.
SilverStripe was used as the backbone of the system for managing content and modules, with a largely custom CMS developed to allow the administrators of the site to fine tune any section they need.