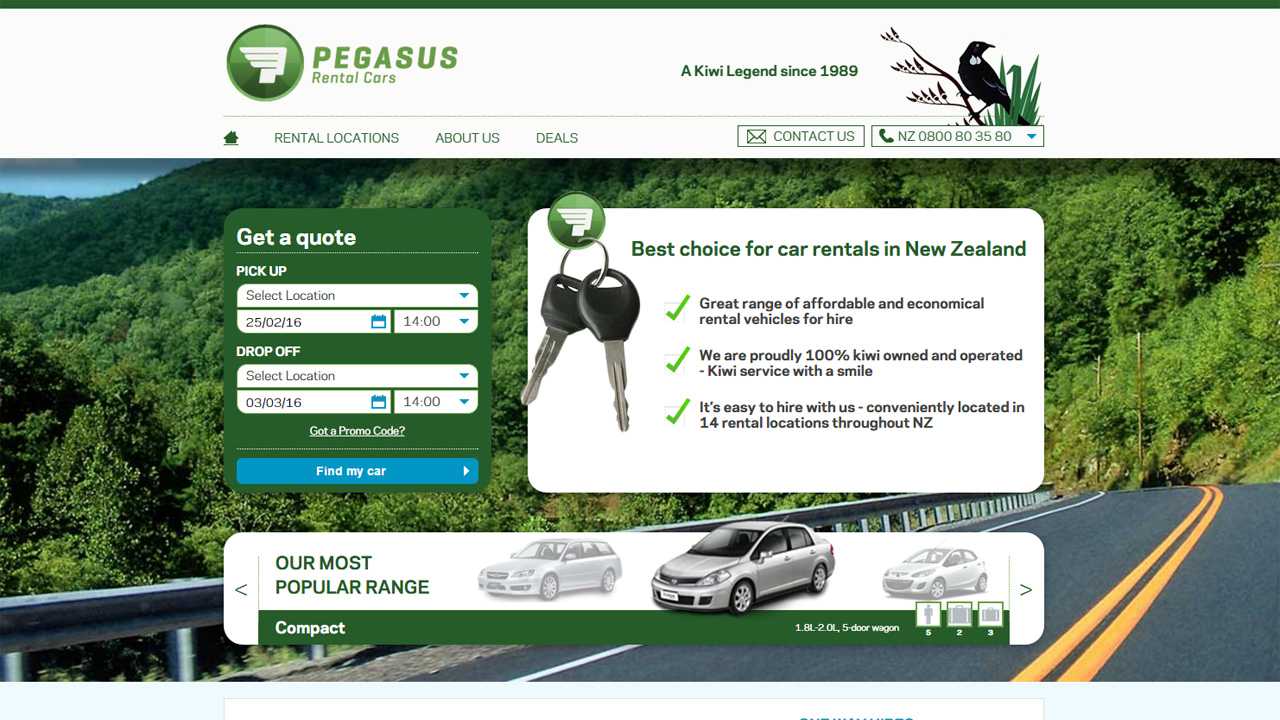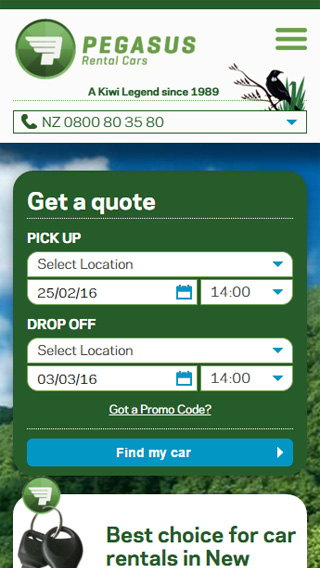 Project summary
Web Torque first built the Pegasus Rental Cars website on SilverStripe in 2013. A couple of years later, we were asked to make the site responsive, which was not possible with the web designs we originally received. We took on the whole project, web design, front-end development and back-end development in SilverStripe in late 2015.
Client background
Pegasus Rental Cars are proud to offer their customers a huge range of affordable rental cars. Pegasus was originally set up in Christchurch as a way to offer a more cost-effective way to rent cars by using Japanese imports to reduce the daily car rental rate.
Today Pegasus Rental Cars is located in 14 branches throughout New Zealand.
Our challenges
Web Torque had 2 main challenges in this project. One challenge was in the web design process, where Pegasus needed a number of people from their end to collaborate ideas. Web Torque put the designs into invision, which made easy for everyone to collaborate and agreed on the output that everyone was happy about.
The other challenge was integrating SilverStripe with Rental Car Manager. The APIs from RCM were lacking basic guidelines. There was a lot of trial and error and head scratching from the developers but they got there in the end.
Our solutions
Web Torque upgraded the SilverStripe CMS to 3.2 during development. Front-end of the site is fully responsive and back-end integrates smoothly with RCM.
The results
Pegasus were delighted with the new responsive web design, receiving positive comments from staff and franchise owners.