TeamJobs Executive Search
---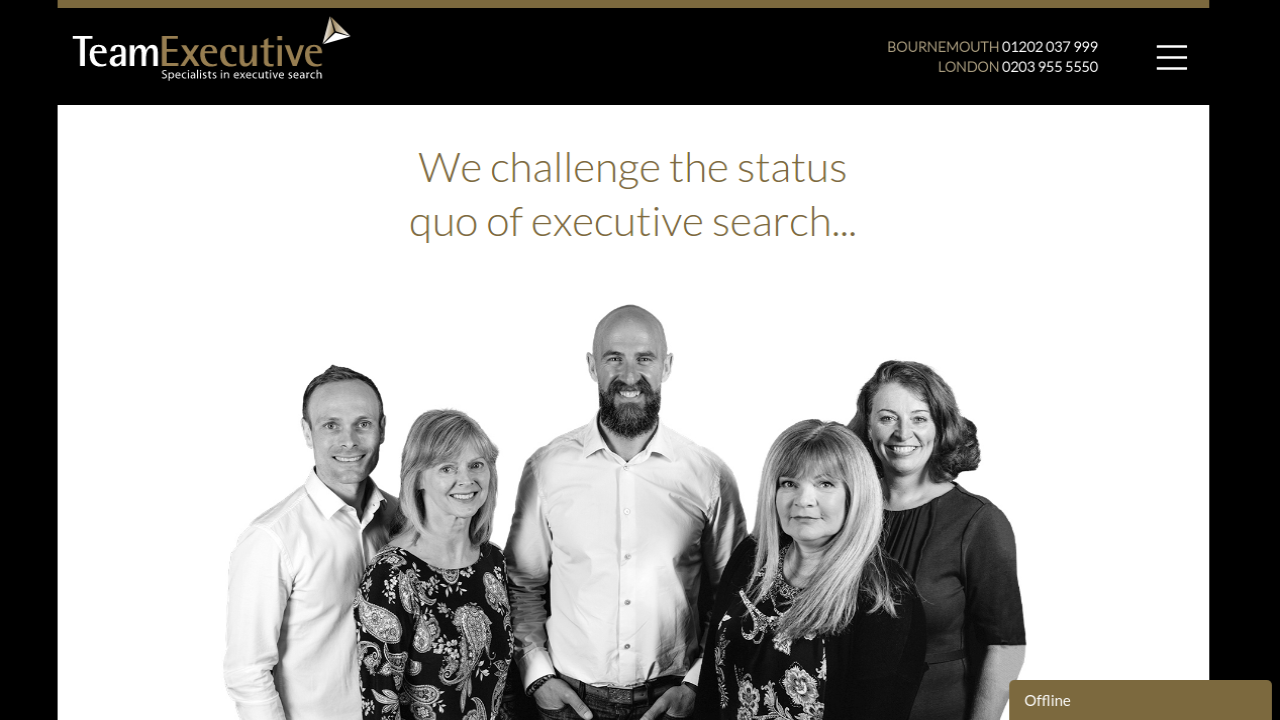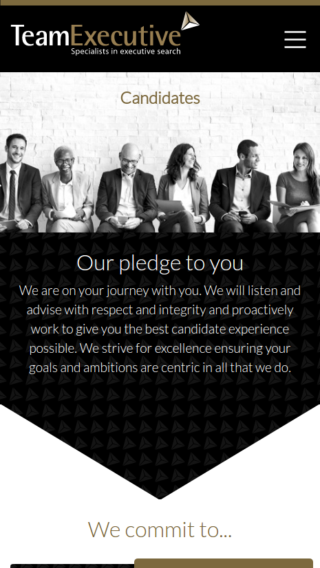 Background
TeamJobs is an award-winning recruitment agency, based in the South of England. With many years of providing recruitment services to companies across the UK, the company recently expanded operations with the creation of a new specialist executive search agency.
The new division specialises in the placement of executive and management-level candidates, and required a new website to help in building the brand, and generating leads.

The Project
The website project was part of a wider company-level re-branding, meaning that the entire identity had to be created from scratch. The site was built in SilverStripe 4, with the front-end created using Bootstrap.
With the key designs signed off, and the site requirements ironed out, a sitemap outline was produced to allow us to identify the templates and modules required to build the site and provide a user-friendly management experience.

Solutions
A combination of fixed templates and Elemental pages were used to provide all the functionality required whilst maintaining a logical CMS interface for non-technical content editors.
As well as the site-specific code and standard SilverStripe components, the following add-ons were incorporated into the site build:
SilverStripe Blog –

to power the news section of the site

DorsetDigital Tawk.to

– to provide integration with the live chat service

DNA Design Elemental

– providing flexible page content for the site

Tractorcow Twitter

– to connect to the client's Twitter feed

SilverStripe Userforms

– providing a simple contact form on the site

Kinglozzer MetaTitle, DorsetDigital Canonical and Innoweb Social Metadata

– to give better control over SEO features of the site

Jonom Focuspoint

– to allow content editors to fine-tune the cropping of images in their content

The project included on-site training for the content editors, all of whom took to the new system with very little assistance. Overall the client has been extremely happy with the experience, and has now commissioned the replacement of another company website with a new SilverStripe build.