Peek Vision
---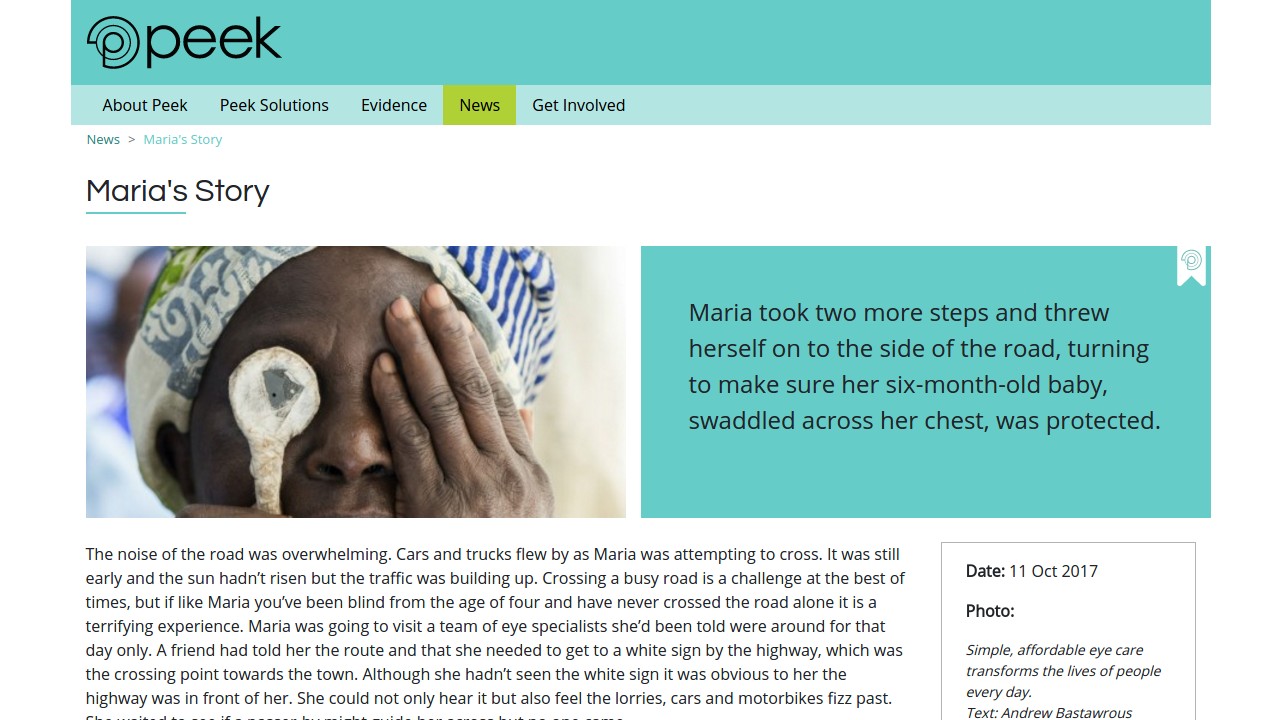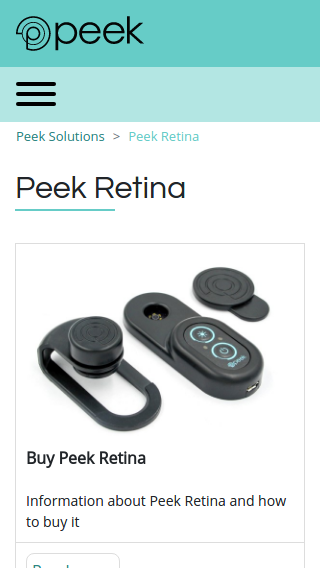 Peek Vision is a social enterprise which works to bring better vision and health to everyone, developing technology and partnerships to create sustainable access to eye care.
The organisation needed a clean, responsive site to deliver their message and information about their services and technology around the world. A replacement for their current website was required which would load quickly, even on slow connections, and work on a wide variety of devices and platforms.
Silverstripe 4 was deployed along with a number of standard and custom extensions to provide a site which loads quickly and is easy to maintain for content editors.
Elemental was used to reduce the number of front-end templates required to accommodate the site content
Fluent was used to provide a base for the future when multi-language functionality will be used.
Custom extensions to integrate with various 3rd party APIs were built including interfaces to Twitter, Campaign Monitor and UPS shipping
The next phase of the project will add e-Commerce to the site with the Omnipay module handling payment integration
The client has been overjoyed with the move to Silverstripe from Wordpress, saying, "I love, love, LOVE Silverstripe, by the way! From a content editor perspective, it's by far the best CMS I've used (and I've used a few...)."
The charity's CEO appeared to make a speech in front of the British Royal Family at the 2018 commonwealth day service. During his speech, traffic to the site increased by over 1000%, with the Silverstripe codebase coping admirably with the demands.