Szabotage
---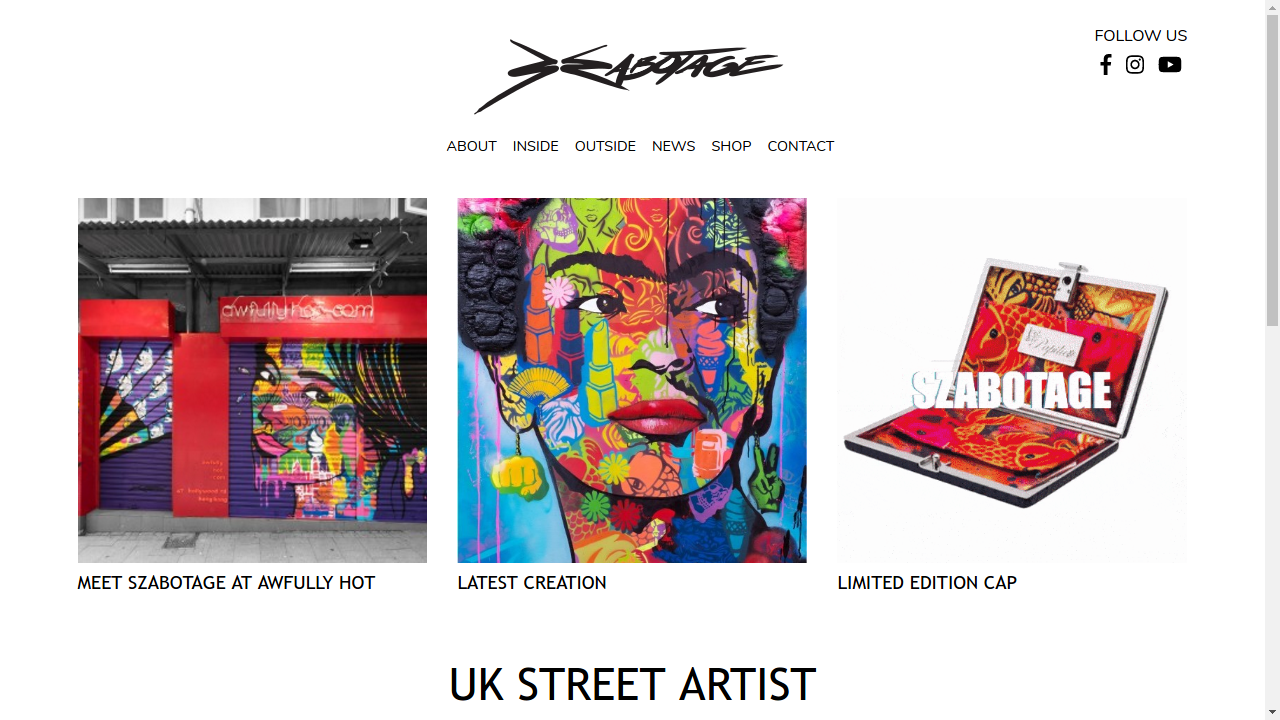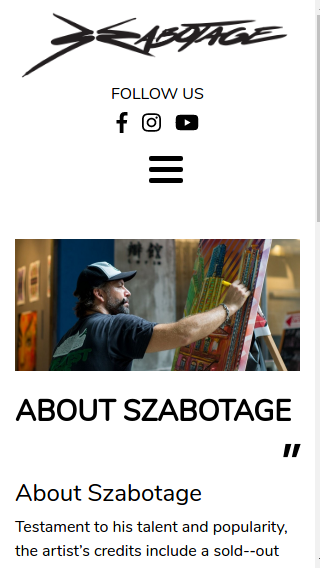 Background
Szabotage is a Hong Kong based graffiti artist and designer with a strong international following, who wished to improve his online presence.
The initial brief was to add some new functionality to an existing Wordpress website to try and improve the user experience. It became clear very quickly, that the current site was performing poorly and provided a very confusing experience, so a wider update was needed.
The site needed to provide a clear platform to showcase the artist's work, with a logical structure that would also work well for SEO. Given that the project was now a full rework, it made sense to move the entire site to a more stable, secure platform and so a new site was built from scratch using SilverStripe 4.
Solutions
The site uses predominantly fixed templates to provide all the functionality required whilst maintaining a logical CMS interface for non-technical content editors.
As well as the site-specific code and standard SilverStripe components, the following add-ons were incorporated into the site build:
SilverStripe Blog – to power the news section of the site
Dorset Digital SimpleInstagram - To embed the artist's Instagram content on the site
SilverStripe Userforms and SilverStripe Spamprotection – providing a simple contact form on the site
Kinglozzer MetaTitle, DorsetDigital Canonical, Wilr Google Sitemaps and Innoweb Social Metadata – to give better control over SEO features of the site
Getting the new site is the first step in a process of improving Szabotage's online presence. Already, the SEO is improving with lower page load times and a simpler site structure. Future developments will include more interactive elements and online shopping for merchandise and artwork.
Launched

21 November 2018