Umbrellar are New Zealand's largest web hosting and domain names company. We were tasked with designing & developing their new brand including their marketing site.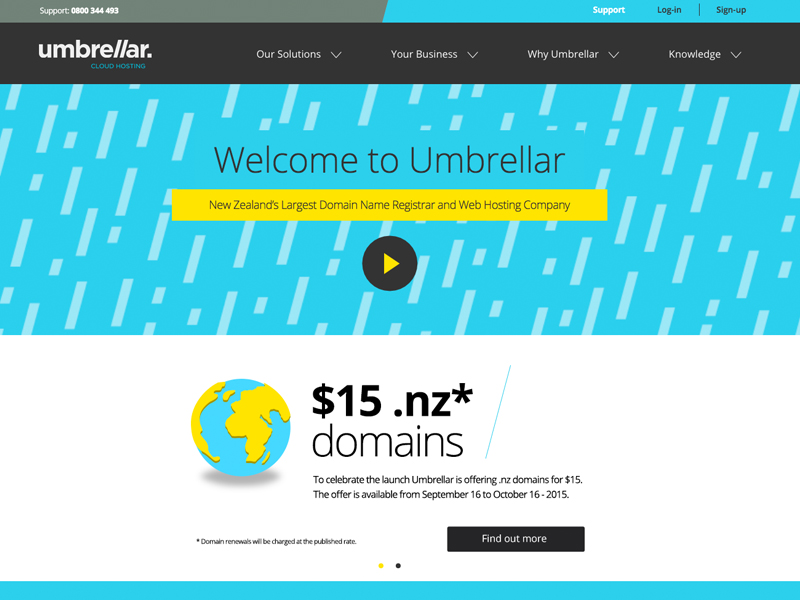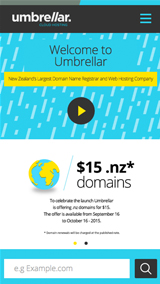 As a new hosting company, Umbrellar need to explain who they are & what they sell - to existing and potential customers. The site needed to be flexible enough from a brand/communications perspective to allow different design pieces to fit together in a variety of layouts without breaking the design system. This also needed to be completely editable by the Umbrellar marketing team to allow them to change content as necessary - again with the flexibility of using different content modules that fit within the design language.
SilverStripe gave us the flexibility to create a template system where multiple components of different types can be added and removed from the page. We didn't have to stick to the traditional page structure with 1 editable region - we could define what was displayed & where.
The system needed to be able to connect to Umbrellar's in-house systems for managing customer communication. This was easily achieved with SilverStripe's forms.