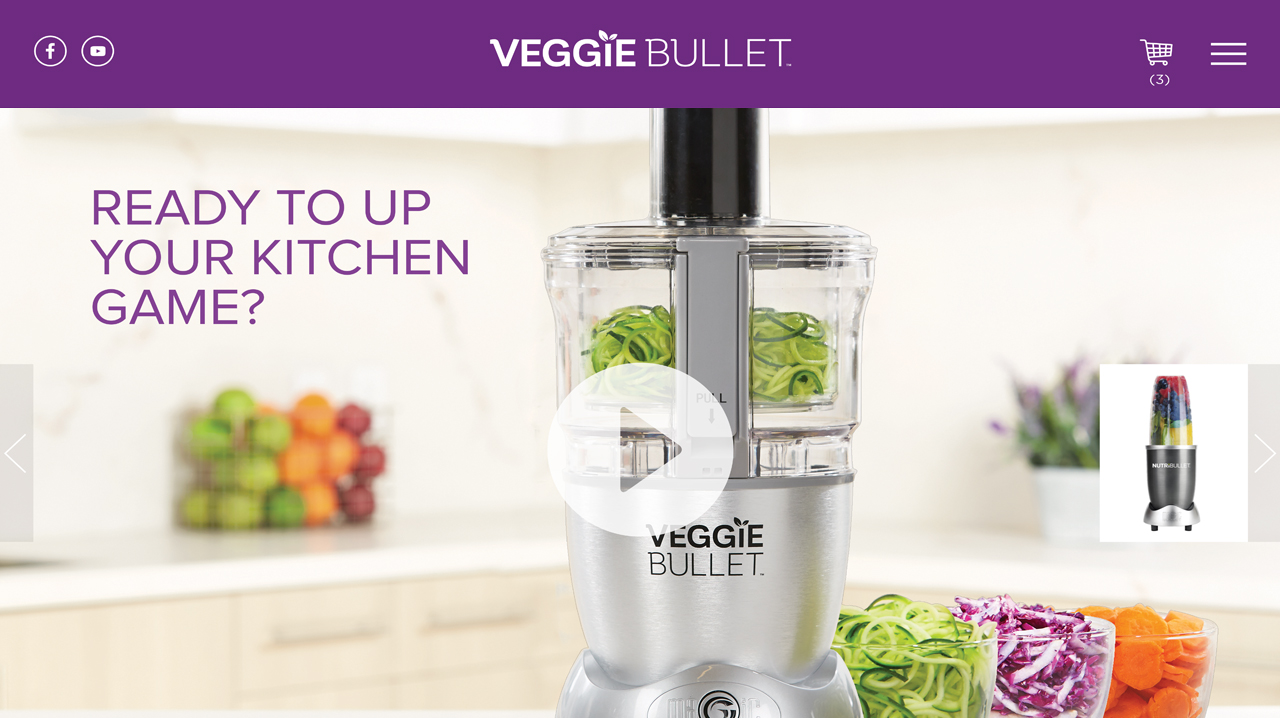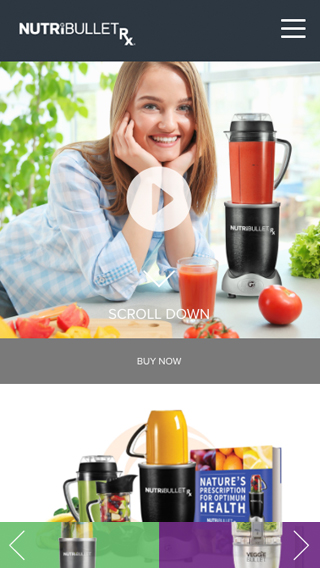 Background
---
Bullet Brands started a health revolution that has transformed millions of lives, they set their sights on marketing and distributing a variety of highly recognisable consumer products including Nutribullet, Magic Bullet and their most recent addition to the family, Veggie Bullet. Bullet Brands aims to produce products that are designed to exceed the demands placed on them through everyday use.
Our Challenges
---
For the team at Toast, we wanted to produce a modern, fresh and user friendly experience for the users of Bullet Brands. The brand is constantly growing alongside its consumers and their new website needed the ability to cater for this with a healthy living approach by giving users related accessories and recipes to assist them with their new products. The challenge of this project was that each product line carries it's own brand, focus and identity and each section of the site needed to reflect this. The site needed the ability to aid the marketing team in creating compelling promotions with a variety of sales techniques, including multi-payment products, on-purchase redemption codes, upload and win, bonus products, coupons and much more.
Our Solutions
---
We carefully outlined each existing brand and forecasted future products to ensure new sections of the site could be housed on the new Bullet Brands platform. We knew Silverstripe was the perfect choice for this client and ensured that they would easily be able to manage the release of these products with themes and custom brands for each section from within the CMS. The outcome of the website ensures NutriBullet takes the lead on its competitors, it is clean, fresh and simple with a health & well-being twist. It is simple to navigate between product ranges and allows the user have a seamless shopping experience from the moment they enter the site to the moment the receive their products. In close collaboration with the team at Bullet Brands, we're proud to announce our latest ecommerce website launch for www.bulletbrands.co.nz & www.bulletbrands.com.au. We have given their marketing and sales team the tools they need to assist their consumers in healthy living and ensure that any future products released under bullet brands will have a positive impact on the lives of its users.
Reach Your Market
---
Our dynamic and professional team are focused on producing integrated advertising, digital and branded experiences to amplify your business.
Launched

14 November 2017