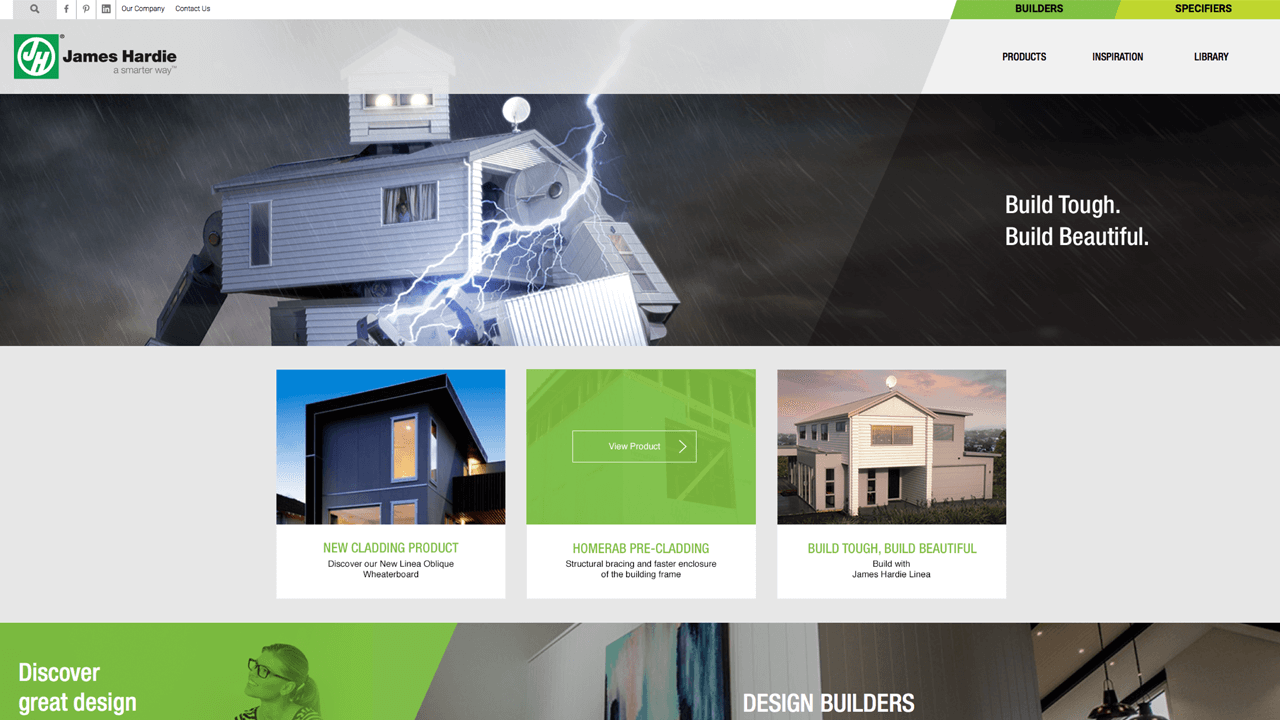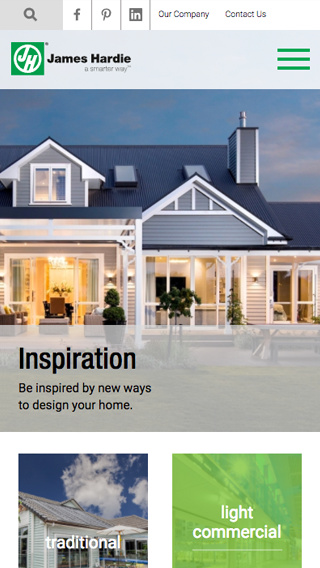 Background
---
For over 75 years James Hardie has been providing Kiwi customers with smart building products made right here in New Zealand for our conditions. Their products are industry leading and are recognised globally for their beauty and durability.
Toast decided it was time that someone returned the favour and built James Hardie a website fit for their brand. Their new website needed to be recognised not only for its design but it also needed to be future proofed for growth and new products down the line.
Our Challenges
---
The building industry in New Zealand is rapidly growing and digital channels are a significant opportunity to attract new customers and support existing ones.
The challenge of this website was the large market it needed to be aimed at. Not only did it need to target their key consumers, it was essential that it be built in the best interest of Builders and Specifiers too.
Our Solutions
---
Toast worked closely with James Hardie as well as Builders and Specifiers to carry out crucial market research to determine the optimal layouts, designs and functionality that would work best for these users. Our research showed that consumers may need to access products directly; however, they would also like the capability to browse products by style and room.
Toast designed and built a comprehensive gallery where products could be tagged into images, which allows users to see which products are used in a range of homes and showrooms.
The Results
---
James Hardie now has a fully responsive website built on the SilverStripe platform that allows their marketing team to take the lead. They are able to get the most from their site and manage their own online campaigns and content leading them higher user engagement and increased traffic.
Their website has returned amazing results and Toast will continue to work closely with James Hardie as an ongoing partner to implement new features and functionality that will benefit their target markets.
Reach Your Market
---
Our dynamic and professional team are focused on producing integrated advertising, digital and branded experiences to amplify your business.