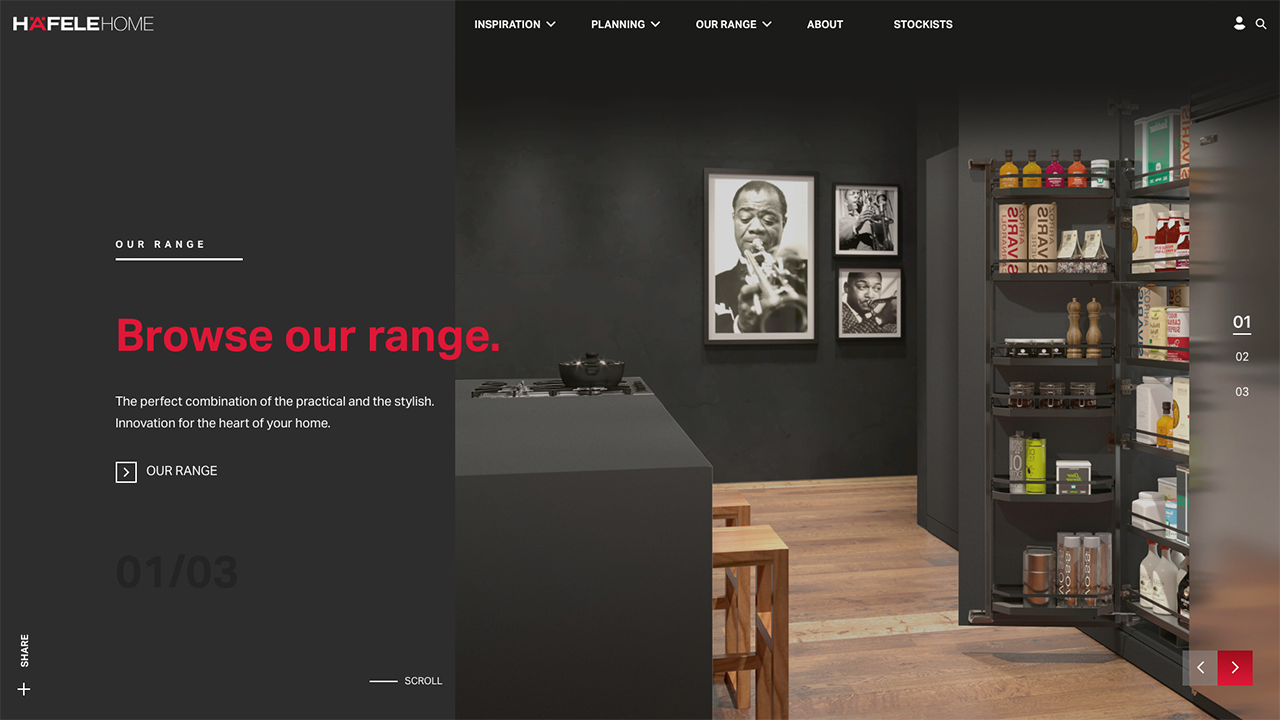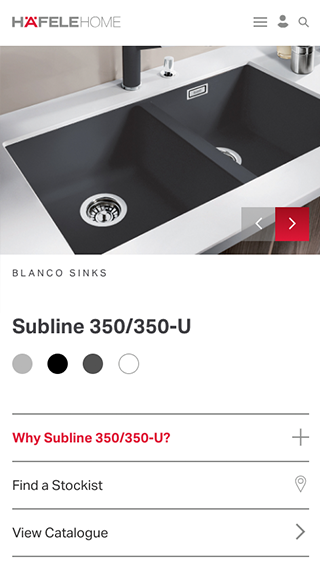 Background
---
Häfele believes that the perfect home is about more than just great looks. The same can be said when they approached Toast for the design and development of their new Häfele Home website. As the flagship digital platform for New Zealand, It was about creating a website that perfectly combines the style and functionality that reflects their brand. Häfele were looking for a fresh, up-to-date, modern design supported by a content management system (CMS) that enables quick editing of the product range, and easy to manage campaigns for promotional purposes.
Our Solutions
---
The website needed to guide a user on a journey through Häfele, from getting inspired through the hotspot functionality, to planning, choosing products and finding their local designers & manufacturers. The seamless experience allows users to have the ability to save wishlists and locations to their profile. The inspiration is brought to life with it's stunning imagery and the iconic use of red. Using SilverStripe as the CMS, we've built Häfele an online platform that not only meets today's needs but scales to ensure that Häfele has a digital platform that elevates them in their market. Through the intuitive navigation and beautifully clean design, users can now quickly get to where they need to be within a few clicks. You can browse and download a copy the catalogue with no sign up required, add products to wish lists, and send that wish list to a designer of choice, and find your local stockists with ease. Designing and creating a new Kitchen has never been more inspiring with www.hafelehome.co.nz
Reach Your Market
---
Our dynamic and professional team are focused on producing integrated advertising, digital and branded experiences to amplify your business.