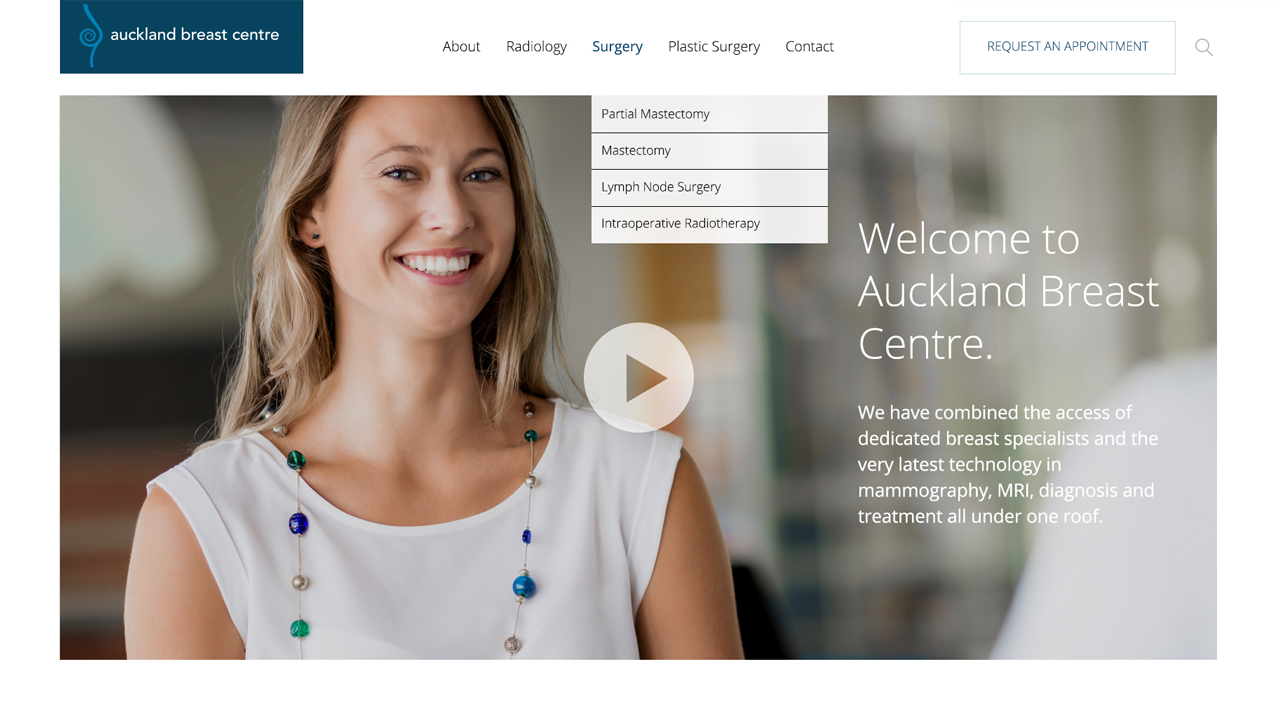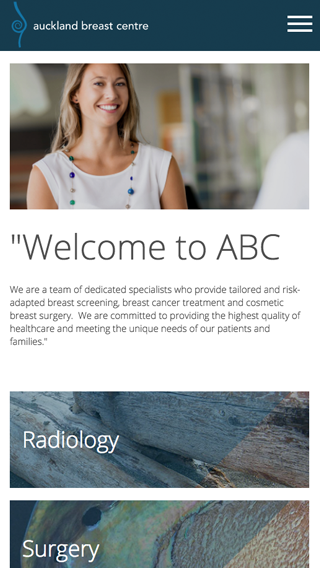 Background
---
ABC (Auckland Breast Centre) are Auckland's leading breast centre specialists with a vision to provide exemplary patient care and outstanding patient satisfaction. They have a team of dedicated professionals, committed to providing the highest quality of healthcare and meeting the unique needs of their patients and family.
Our Challenges
---
Toast has worked with the ABC for over 7 years and has been there for every step of their journey. In 2015, ABC decided it was time for a new website tailored to their needs. Their new website needed an updated design, aesthetics and functionality. It was also a goal of theirs to become a member of be accessible©, in order to do this the ABC website needed to be optimised for those with disabilities. The client also wanted to ensure that their new website was friendly, kept users engaged and educated them on their range of their services.
Our Solutions
---
Toast designed and built a site that was modern and clean, and most importantly accessible to users with impaired hearing & vision. Fonts used on this website are bold and clear to read; the website also consists of videos for those with impaired hearing and vision. ABC has returned outstanding results and they can now proudly reintroduce themselves as a be accessible© certified company.
Reach Your Market
---
Our dynamic and professional team are focused on producing integrated advertising, digital and branded experiences to amplify your business.