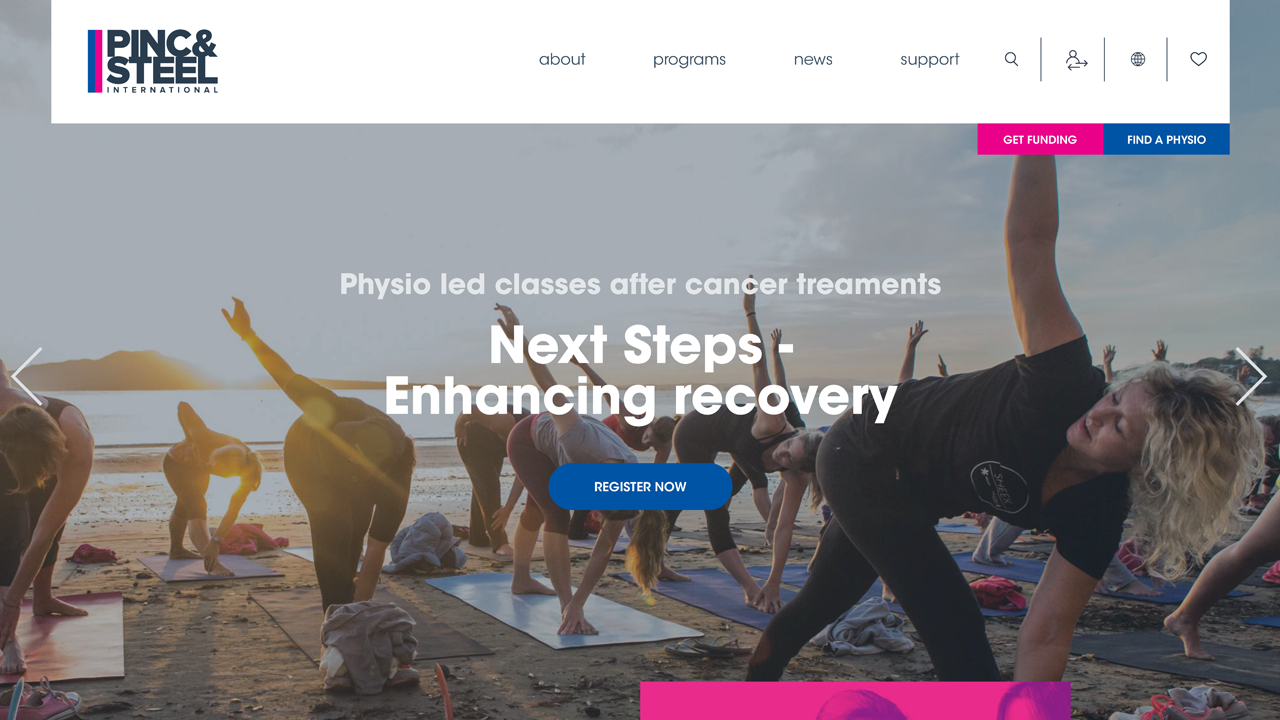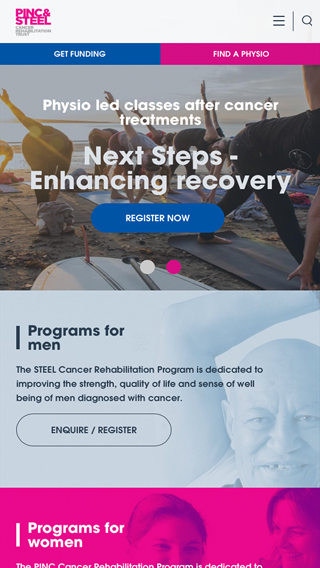 Background
---
Pinc & Steel International has been the pioneering force behind the cancer rehabilitation movement in New Zealand and Australia since 2005, and now offers its online training programs throughout the UK, South Africa, Canada & Brazil. We have established a long-term relationship with Pinc & Steel, focused on working together on its branding and digital offerings. Through the design of the branding, a range of marketing material and website, we have focussed on creating a well-crafted experience to the user. Our task was to align Pinc & Steel's brand with its online presence and business strategy. They needed a website that could provide a seamless experience from training physios, right through to certifying them and providing patients with the information they need to team up with the qualified Physios.
Our Challenges
---
During our strategy sessions, we identified two consumer mindsets and from this, we structured two user journeys. The user flow begins from the moment a user enters the site, where a takeover appears. The information for this is easily managed within Silverstripe where the user journeys and regional content are managed with subsites. The navigation and user-flow experience act as a segment that provides vital information to encourage deeper learning for both physios and patients, friends and family.
Our Solutions
---
Our strategy began with empowering the physios. The fully-responsive and scalable framework of the website empowers physios with the tools and knowledge to become certified and run their programmes with their patients. From the moment they apply for training, to the moment they become certified - user permissions manage the resources they have access to for their programmes. Throughout the design and improved UX/UI, we never lost sight of the end goal: the patients must feel the support and motivated to book a programme and find a certified physio nearby. We created an intuitive search tool with incredible usability and functionality. We designed a tool to make it convenient to find a certified physio, by creating a refined journey for a user. Toast crafted a site that was both aesthetically striking and technically accomplished, without compromising the accessibility needed for users with impaired hearing & vision. Together, we crafted a vision that uses digital services to improve people's lives, a customized system delivered through a personalised user experience that brings together education, content, and community. Our vision enables Pinc & Steel to take people on a journey, from education, training, researching and recording medical information to patients finding rehabilitation programmes and physios, and this is all from one online platform. We have enabled users to be educated and connect them with everything they need.
Reach Your Market
---
Our dynamic and professional team are focused on producing integrated advertising, digital and branded experiences to amplify your business.