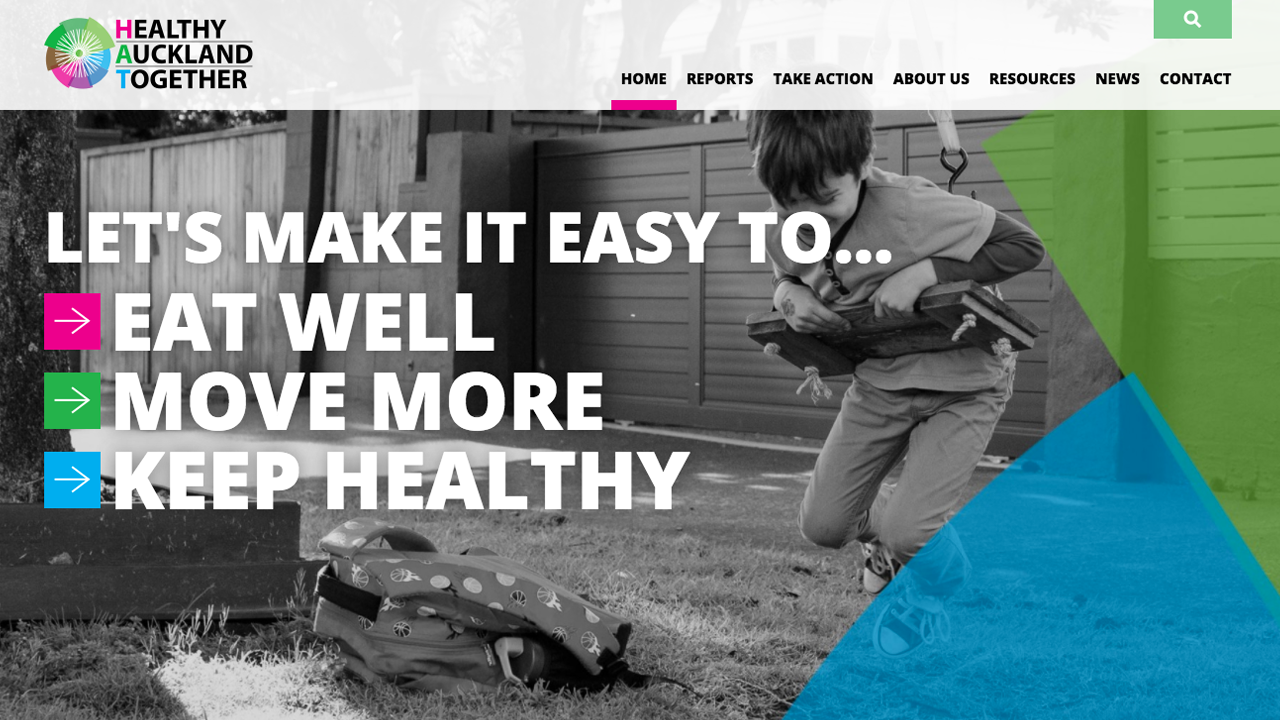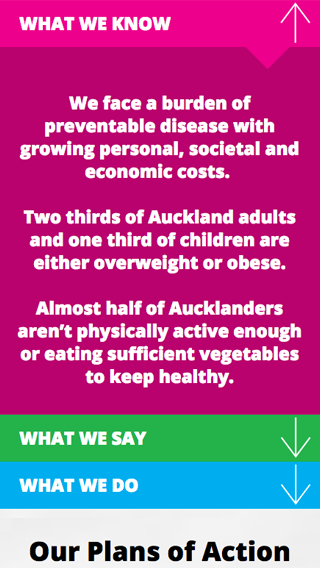 Background
---
Healthy Auckland Together (HAT) is a coalition of 21 organisations including local government, health agencies and community groups who have come together to help overcome Auckland's obesity problem by changing the environment we live in.
Our Challenges
---
HAT came to us with a large collection of statistics about how our neighbourhood, transport, food, school and work environments impact on obesity and asked us to come up with an easy to understand and visually appealing way to show how changing these environments can make us all healthier. The challenge was to ensure that all of this information was easily accessible and broken down for the end user.
Our Solutions
---
Toast worked closely with Auckland District Health Board to ensure all research was designed and built with optimal layouts, designs and functionality that would work best for users browsing the website.
SilverStripe's open source framework was chosen due to its flexibility and previous success with nationwide public sector projects in New Zealand. The Common Web Platform (CWP) was the perfect option for Healthy Auckland Together and is used to power over 70 local government websites in the country.
The Results
---
HAT now has a fully responsive website built on SilverStripe that allows their team to manage online reports and resources internally within their team. They are able to get the most from their site and manage their own statistics and content leading them higher user engagement and increased traffic.
The information was pulled together with inventive icons that bring the key statistics to life. With a bright and clean look, the infographics that were crafted by Toast are complimented by the responsive website forming the basis for an inspiring and compelling campaign.
Reach Your Market
---
Our dynamic and professional team are focused on producing integrated advertising, digital and branded experiences to amplify your business.