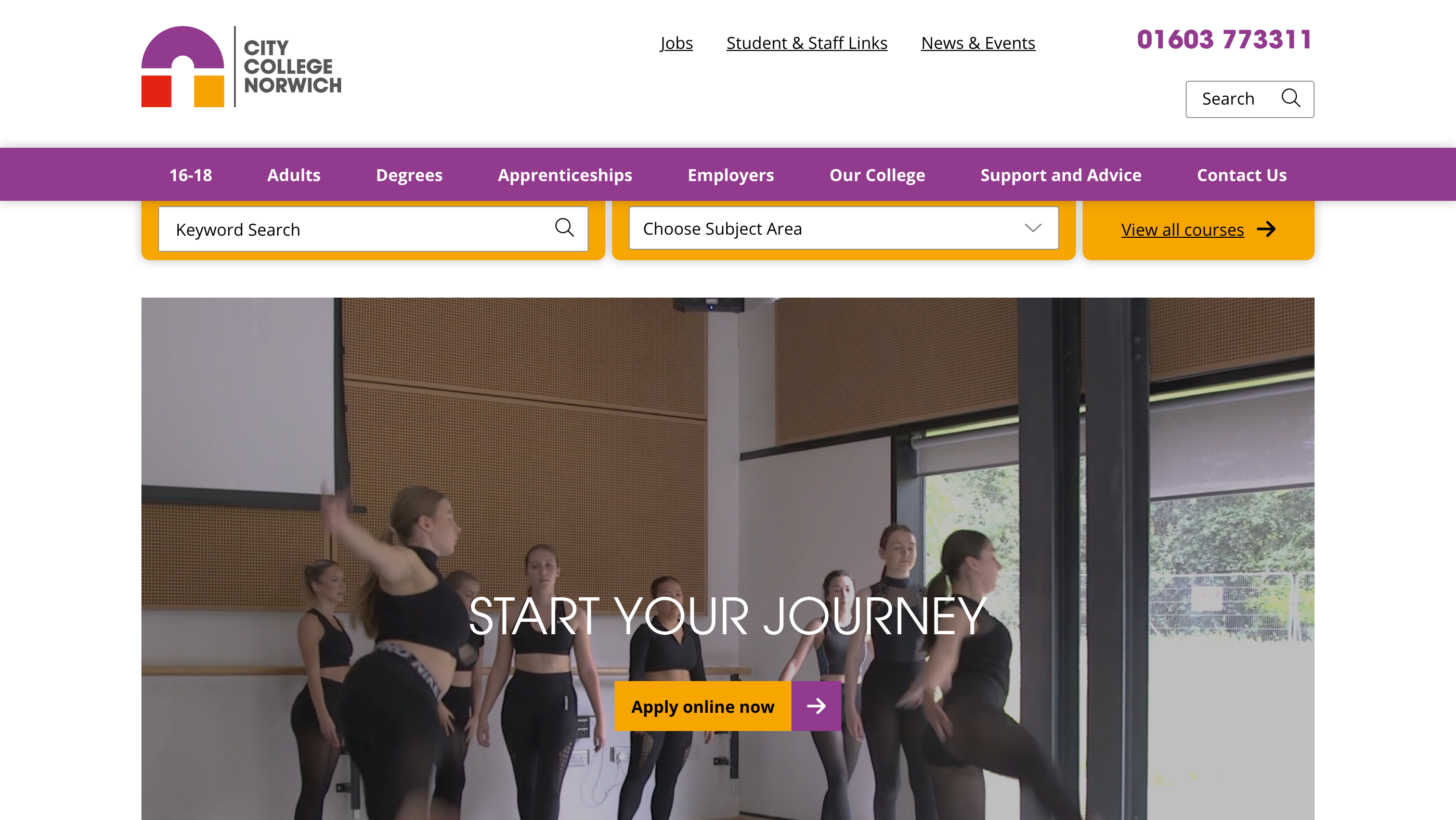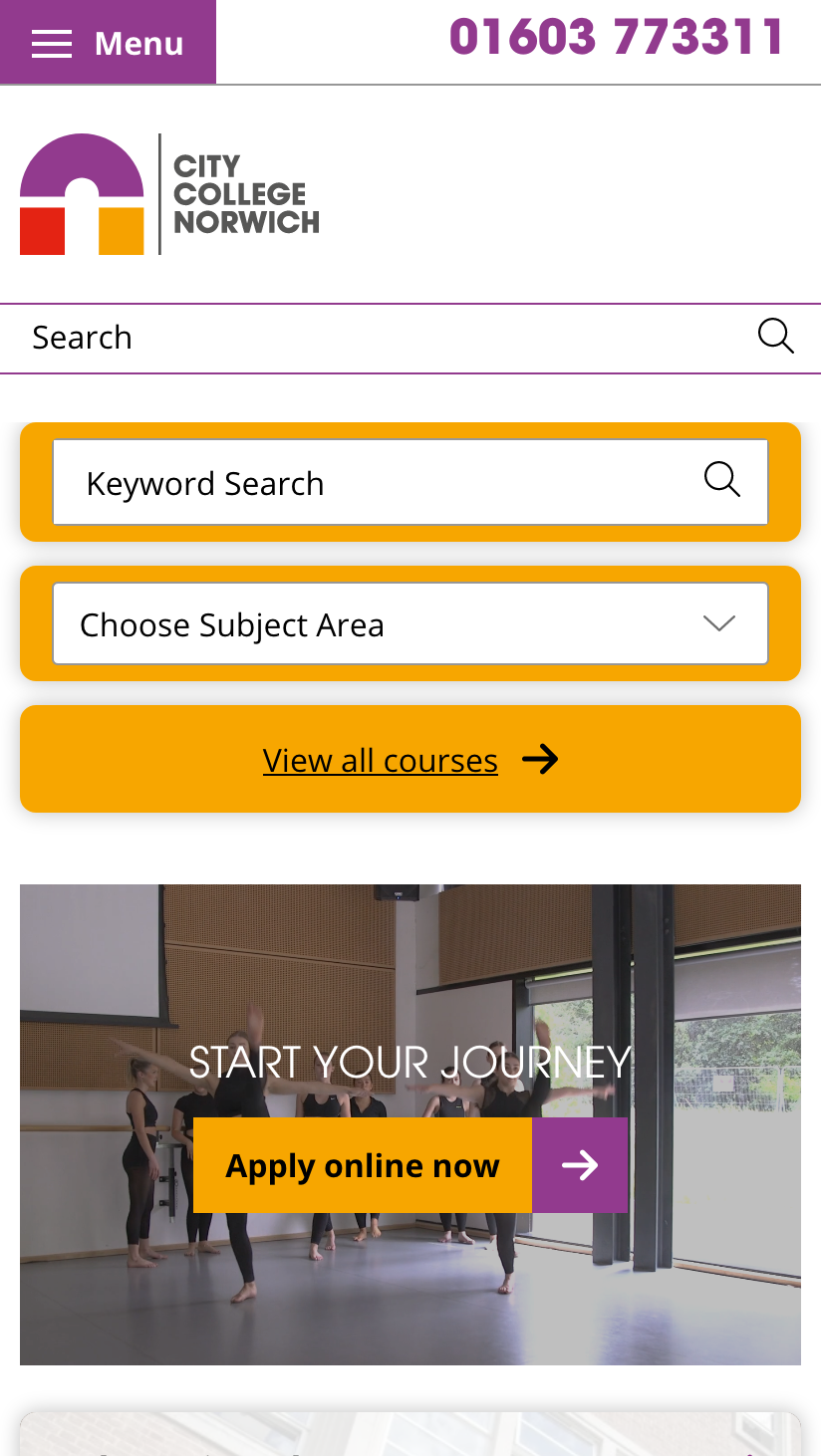 City College Norwich is one of the largest higher education providers in the region and had outgrown their previous website.
Bigfork were appointed to design a new website that would be able to grow with the college.
The City College Norwich website has a lot of target audiences, our job was to make it quick and easy for different types of users, including potential students, adult learners, employers and the general public, to find the information they wanted. It also had to be a mobile-first design and fully responsive as over 60% of traffic comes from smartphones and tablets.
A large part of the website is online applications, so a lot of research went into how to make this process as clear and streamlined as possible to maximise conversion rates, as well as developing an ecommerce element for leisure courses.
Working with the marketing team at City College Norwich, we developed a content plan and wireframes to decide how we could make sure everything was easy to navigate and the most important content was at the forefront of the website.
The website design is fresh, modern and image driven using photos from the college to add real personality. We took the opportunity to bring the website in-line with the wider brand guidelines to give a consistent look and feel, this was especially important as the design will be rolled out across other school and college websites over the coming months.
Everything sits on a SilverStripe 4 content management system using a content block approach which allows admins to "build" their own pages from different types of blocks, a bit like website Lego. This gives them great flexibility for creating pages with different styles, for example as landing pages for marketing campaigns.
One of the most important features of the website is the integration with EBS, the system that manages course applications. All course data is updated in real-time from EBS and applications are submitted straight into it, and the CMS allows modifying course information for better search engine optimisation and categorisation.
Applications and enquiry forms are also integrated with Mailchimp. Using Mailchimp tags, the college are able to automate targeted email marketing campaigns for prospectus requests, open days and both abandoned and successful applications.
Measurable objectives are really important to the college, we set up Google Tag Manager with a wide range of tracking including Google Analytics, Facebook Pixel and Snapchat, all linked to conversion goals based around applications and form completions.
As well as academic and vocational courses, City College Norwich offers leisure courses to the public. We developed a bespoke ecommerce solution that uses course data from EBS so that people can book and pay for these courses online, including features such as availability checking, a shopping cart for booking multiple courses at once, and card payments through Stripe.
The end result is a robust website that looks great, works great and is easy for the client to maintain and build-on as required. It was also designed to be flexible to adapt for other websites, so far we've rolled out three other versions for other organisations in the NES group – Paston Collage, Easton Collage and Norfolk Teacher Training Centre.
All the integrations and measurement make it easy to monitor performance and make changes as required to get the best out of the site.