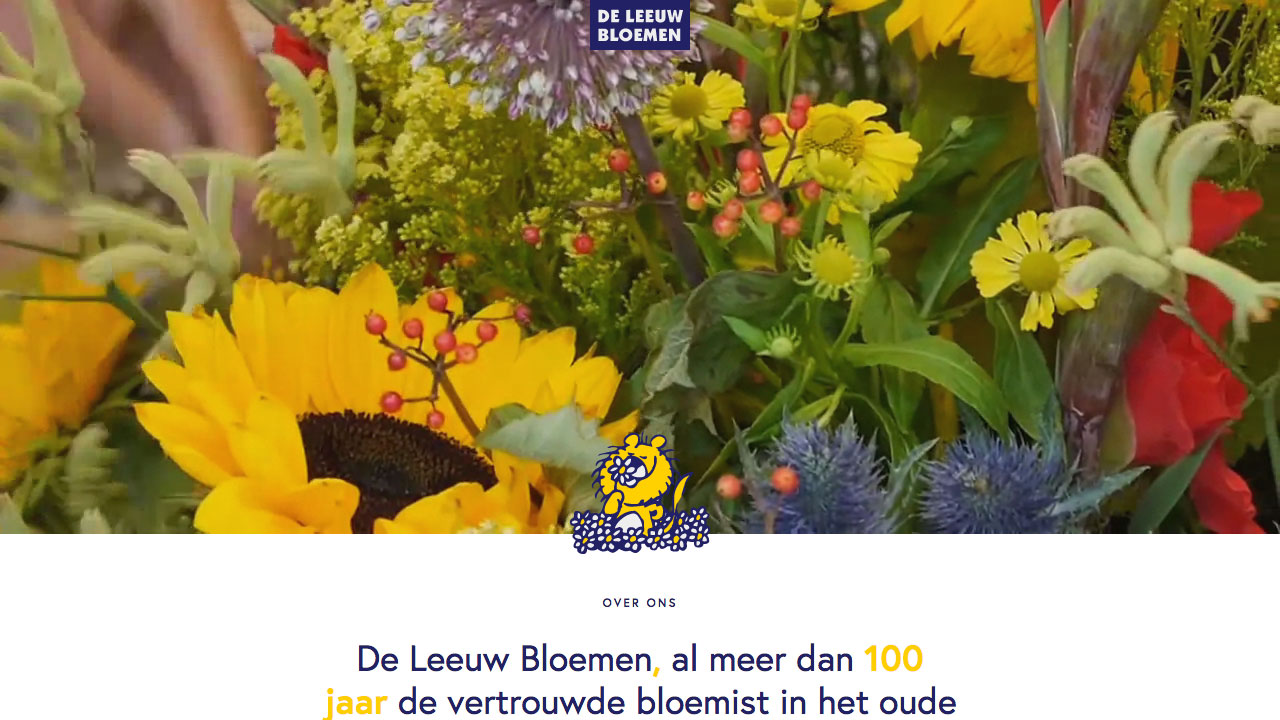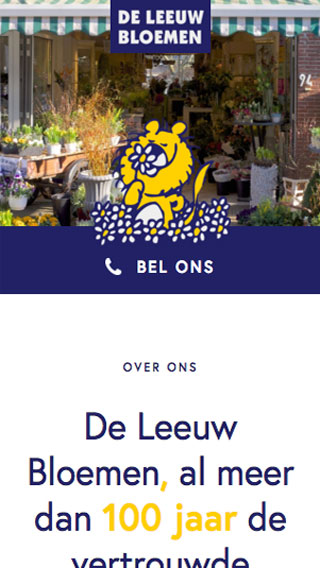 Website for florist, De Leeuw Bloemen, located in the historical centre of Voorburg.
The Desktop site showcases a video which focuses on the labor intensity of the profession.
The Mobile site features a prominent call button, so mobile visitors can easily contact the florist.
Silverstripe was used to provide a easy to build on framework with an customizable CMS. This translated towards an easy to use order placement and managment system.