EasyLiving by Carlisle
---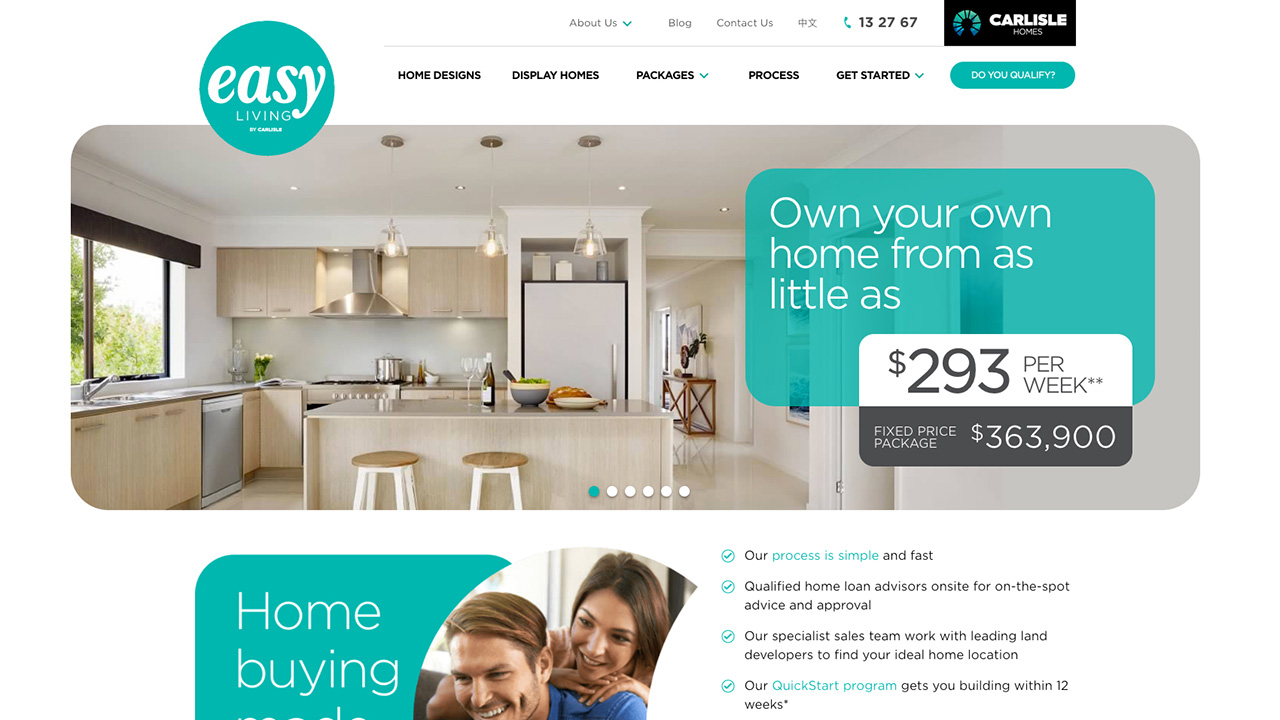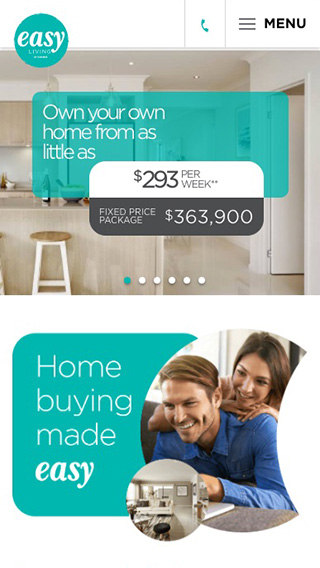 Carlisle Homes wanted to leverage its already well known and trusted reputation to launch its EasyLiving by Carlisle brand, an 'easy' and affordable option for first home-buyers and investors. EasyLiving by Carlisle simplifies decisions making for the customer during the building process and the website needed to convey this in its content and functionality.
Features
Data integration (House & Land Packages)
Thinking about integrating a separate systems or data into your website? When building a new website it is almost impossible these days to avoid integration of some kind.
We love the challenge when integrating complex data that constantly changes from one minute to the next. With EasyLiving by Carlisle house and land data is updated with new packages becoming available and as others are being sold.
Comparison Tool
The colour scheme compare tool was designed to enable customers to compare any available colour schemes and make an informed decision before choosing the home that is right for them.
This simple and effective tool helps potential customer visualise their dream home or investment property while reinforcing the 'easy' brand message of EasyLiving by Carlisle.
Display Homes
Making sure that website users could easily locate display homes is incredibly important, so we leveraged Google Mays technology to visually represent location on a map and allow users to SMS the location of the display to their own mobile number to then use their preferred map app on their phone.