Red23
---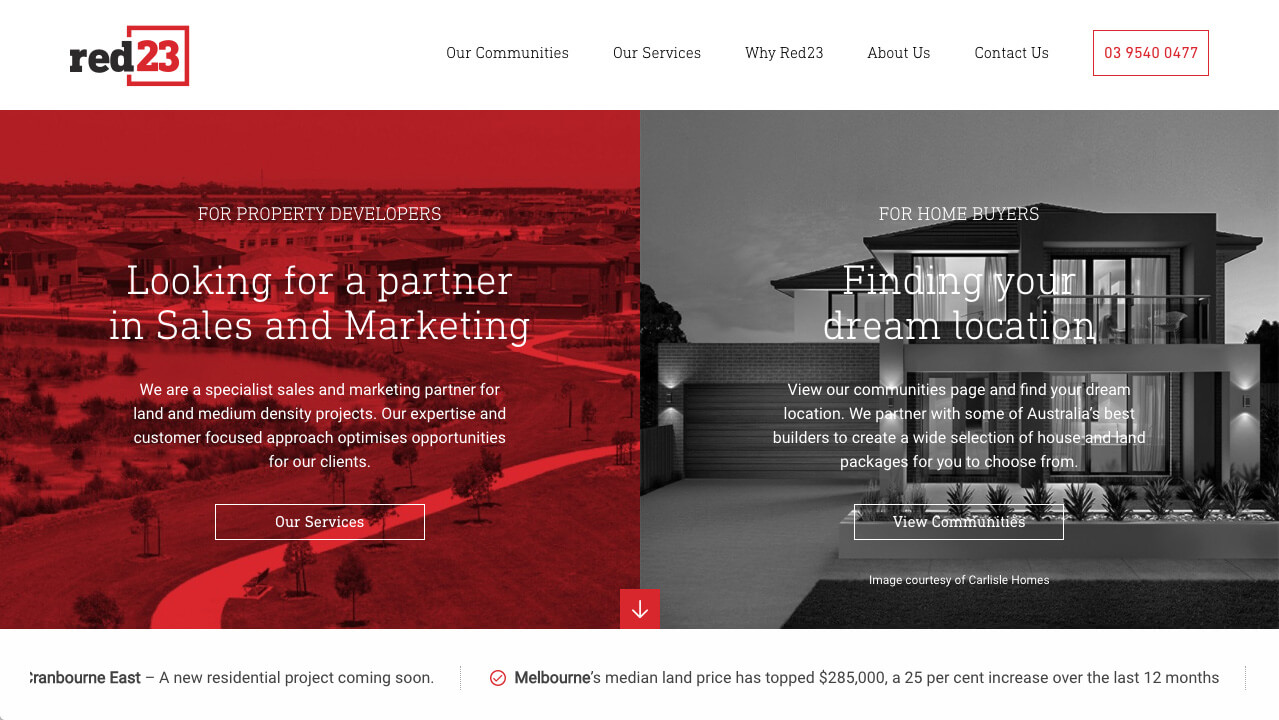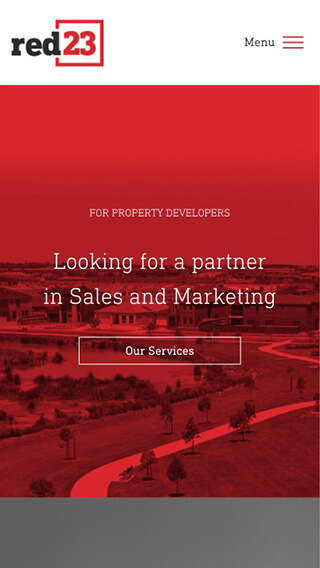 Overview
Red23 are a specialist sales and marketing partner for land developments, medium density and mixed-use property development projects across Victoria, NSW and QLD.
Annix was engaged to design and develop a new website to clearly distinguish the services provided for the different target markets (developers and land buyers) Red23 work with.
Annix provided a unique design and development solution that aligns with the core brand and clearly separates the target markets as the users land on the homepage.