Hickinbotham Homes
---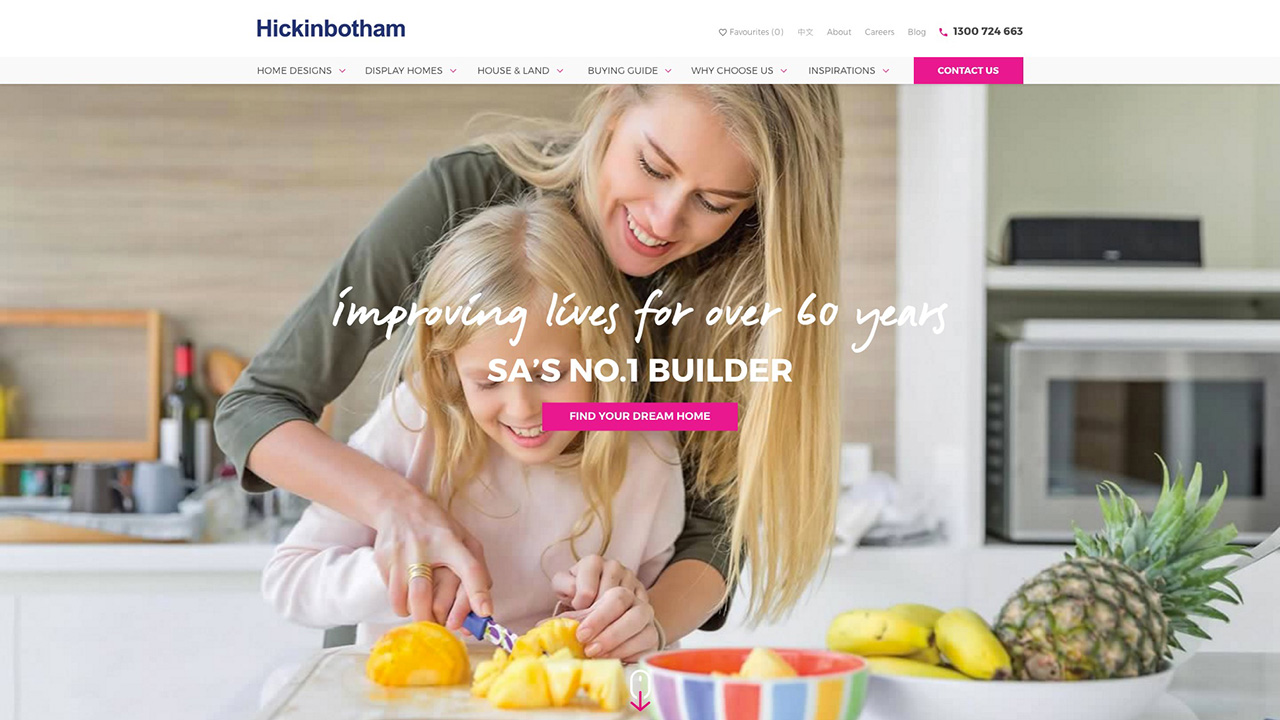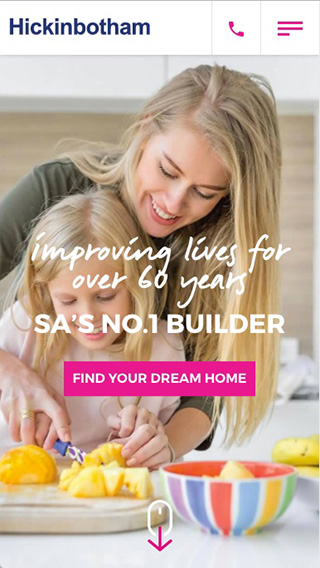 Overview
The Hickinbotham Group has been building homes for over 60 years and is the largest organisation in South Australia. Looking to establish a new online presence for their brand, we designed and developed a new responsive website that takes advantage of modern coding techniques.
Range Filters
With over 330 home designs, we developed a two- step filtering process allowing users to search first by range and then by home details. This powerful client-side tool provides users with instant search results. Users can also compare up to four home models and 'favourite' a loved home, personalising their journey.
Mega Menu Navigation
Due to the large amount of content required to be housed, we incorporated a mega menu so that users can easily navigate throughout the site. We used a combination of unique layout structures, iconography and tiles to signpost to users the key areas of the site.
Digital Strategy
Included to spark ideas for users, we added an inspiration area that encompasses design articles, a gallery and interior themes. With filtering on the gallery by home and room, as well as hotspots within the interior themes area, users can see and learn about the different design elements and materials that have been used throughout the Hickinbotham display homes.