Latitude37 Homes
---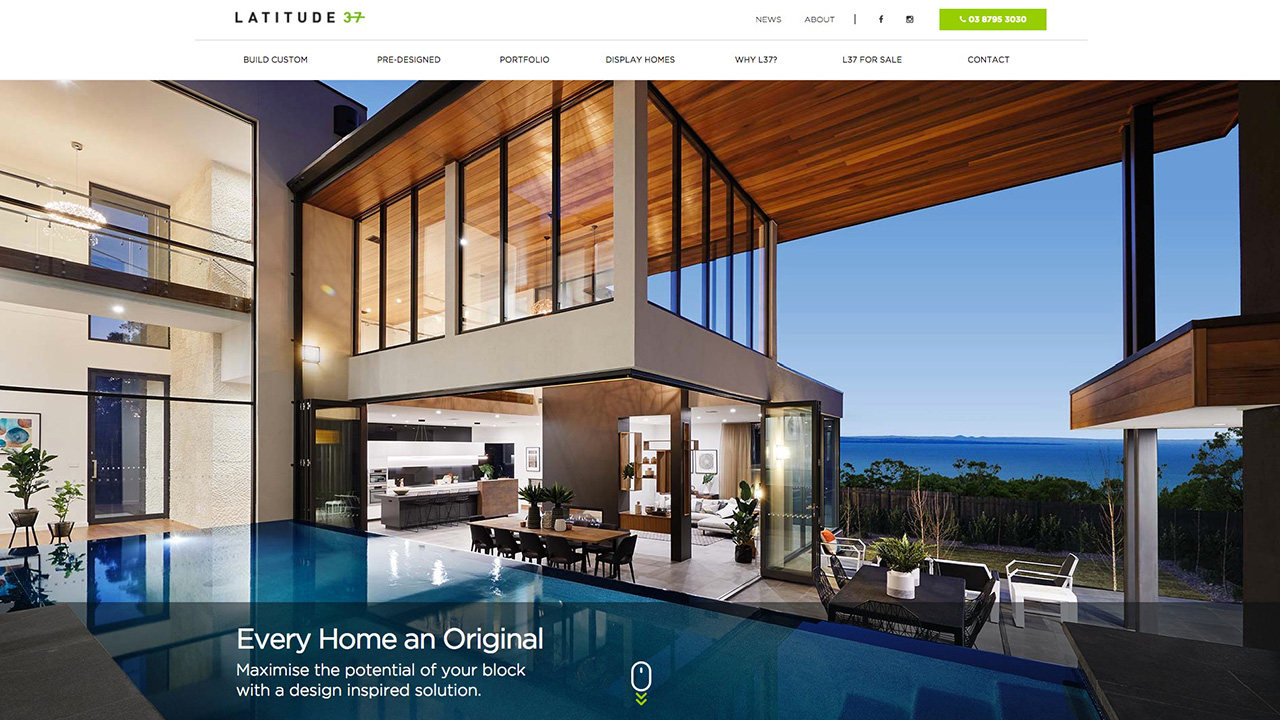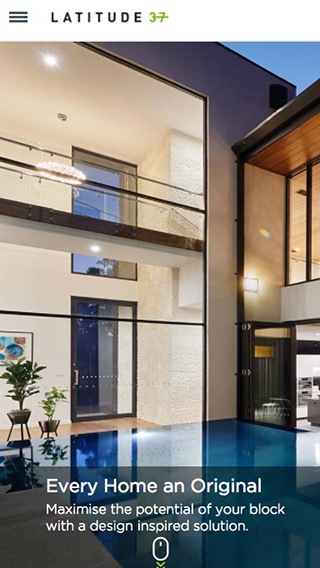 Latitude 37
For more than 3 years, we worked with Latitude 37 to grow their digital presence and user-base. By monitoring site metrics and understanding the goals of the business on a regular basis, we are able to deliver the L37 brand as a leader in their custom home builder niche.
Website refresh
Sometimes a website simply needs a new coat of paint. Due to existing good performance, budget considerations or tight time restrictions, this could be the best way forward for your site. With a customized CMS working in the background already, site metrics looking good and a tight deadline looming, Latitude 37 decided that a website refresh was the way to go. After we designed and reskinned the site, made back-end improvements and optimised for mobile, we saw better performance from the site.
Mobile optimisation
With a global majority of website users now using their mobile phone to view sites, we focused on the mobile user-experience when executing the website refresh. Conforming with the latest user-experience guidelines released by Google, we designed the mobile experience with full width layouts, increased padding and made tap targets larger help increase mobile conversions.