The site of the camp "Vikran Vacation"
---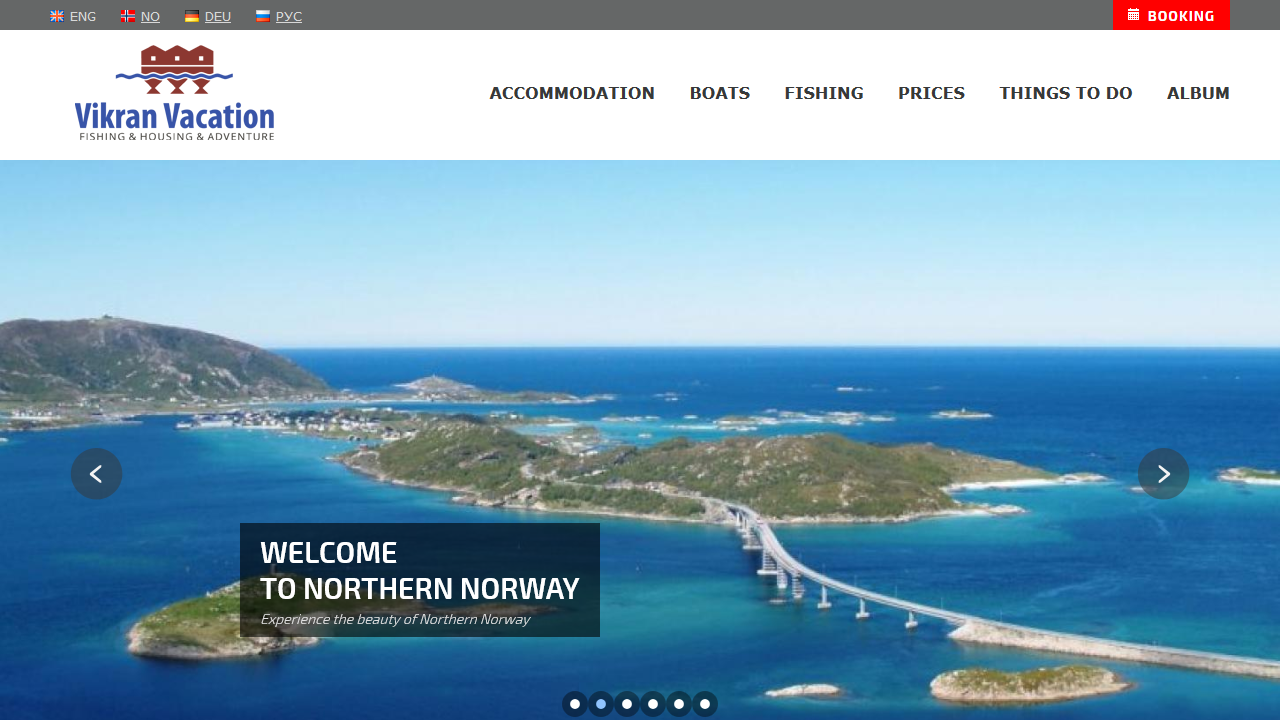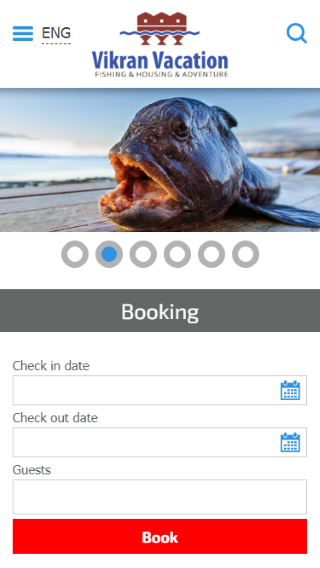 The recreation center Vikran Vacation is located in Northern Norway, 20 km from Tromsø. The base invites everyone to enjoy hospitality in Norway, comfortable fishing and have a great vacation!
The site provides detailed information about the apartments and services of the base.
In addition to several language versions of the site, the site has an apartment booking module.
The "Booking" module shows the available apartments at the moment. The reservation is made after choosing the date and filling in the information about the guests. After the reservation you can confirm the payment.