Center of Metrology
---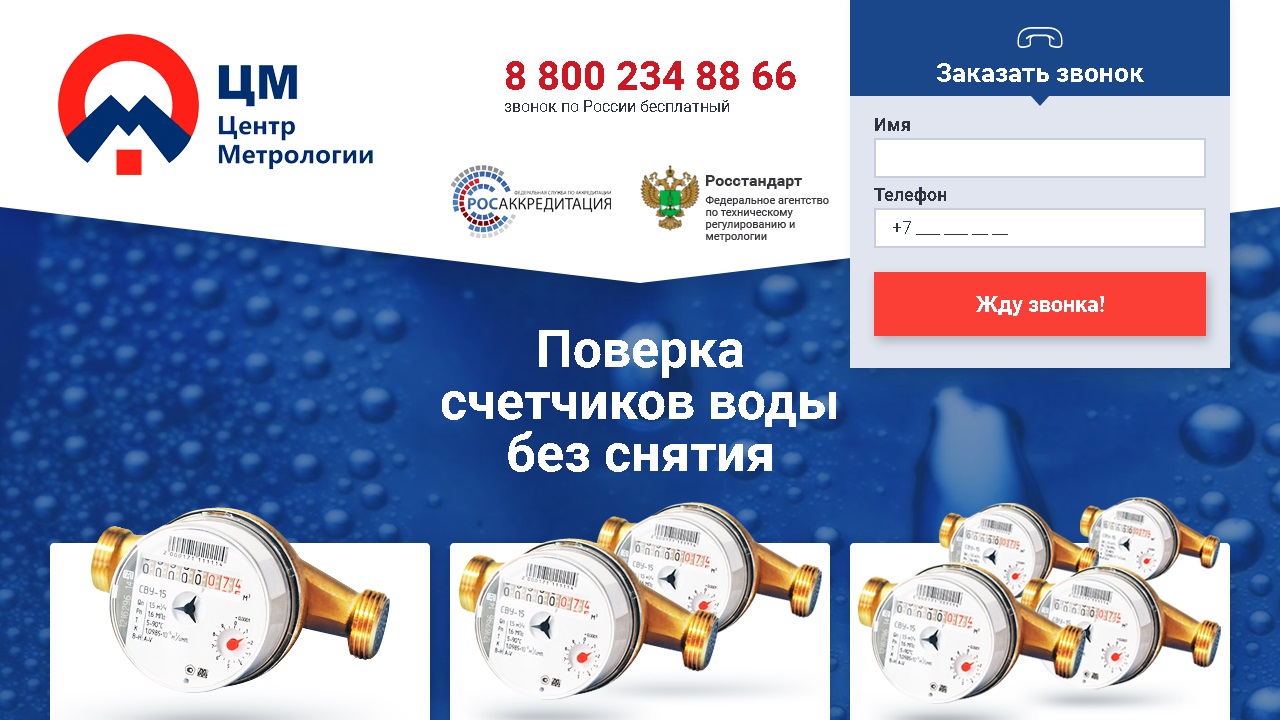 The company is engaged in the installation and replacement of water meters throughout Russia.
The site is made like a landing page. The site makes great emphasis on information about services and the possibility of ordering them. You can also get acquainted with a model of work, the advantages of the company and map of cities in which services could be possible.
A distinctive feature of the site is a special order form: for each type of service provided, its own form with a list of service parameters has been developed. In addition, choosing city, its auto selection is used only from the list of those cities in which the organization operates.
Launched

19 February 2019