motorID
---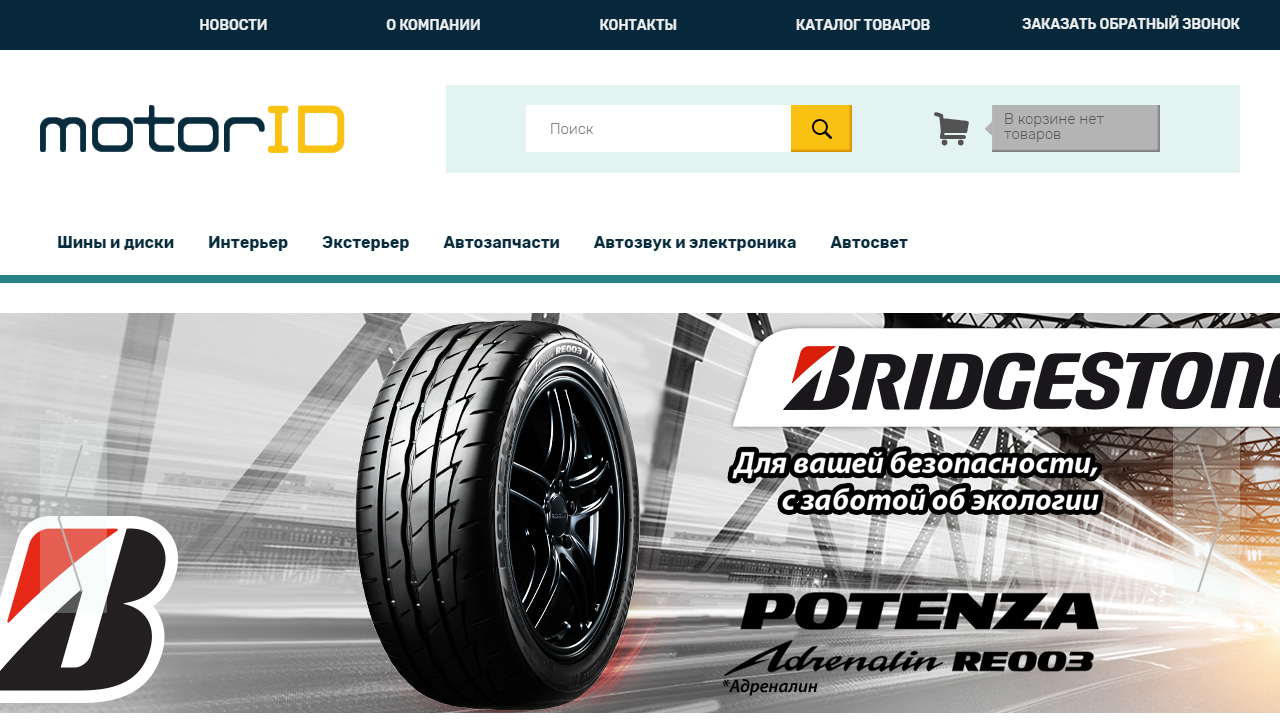 The project has established in 2017 in St. Petersburg. This is an absolutly new online spare parts store with the ability select and order parts for your car quickly and comfortably.
On the site visitors may find all necessary spare parts by intuitive list of product headings which are shown directly when you click on a specific section of the catalog in the main menu of the site.
Also, the menu with additional information is separated from the main menu in order not to mix the rubrics of the product catalog and the information part.
The presence of specialized filters, customizable for each category also simplifies the search of the right product.