Portal "Fishing in Norway"
---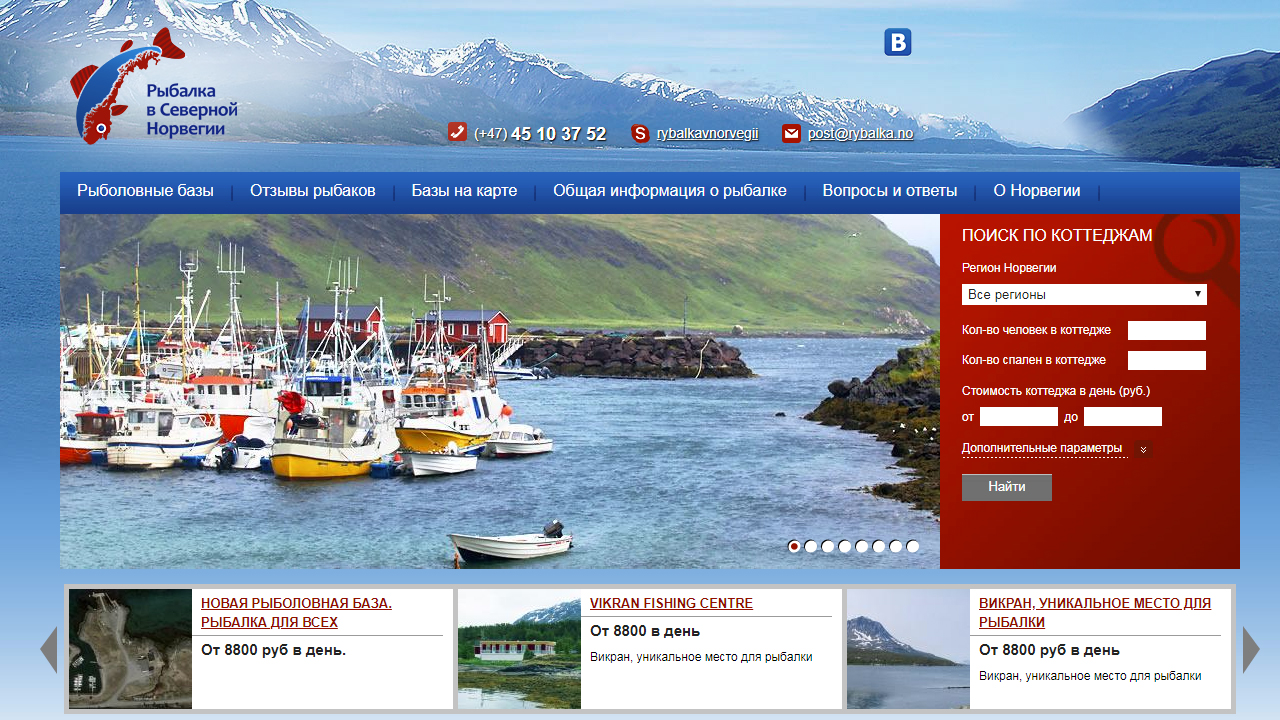 The portal contains a catalog of fishing bases in the Northern Norway. Each fishing base contains detailed description of cottages, available boats and a list of services.
Site visitors can choose the cottages and boats they like, fill special form and send it to managers.
Fishermen who have already visited the bases can send their review with a detailed photos report.