"Light magic" shop
---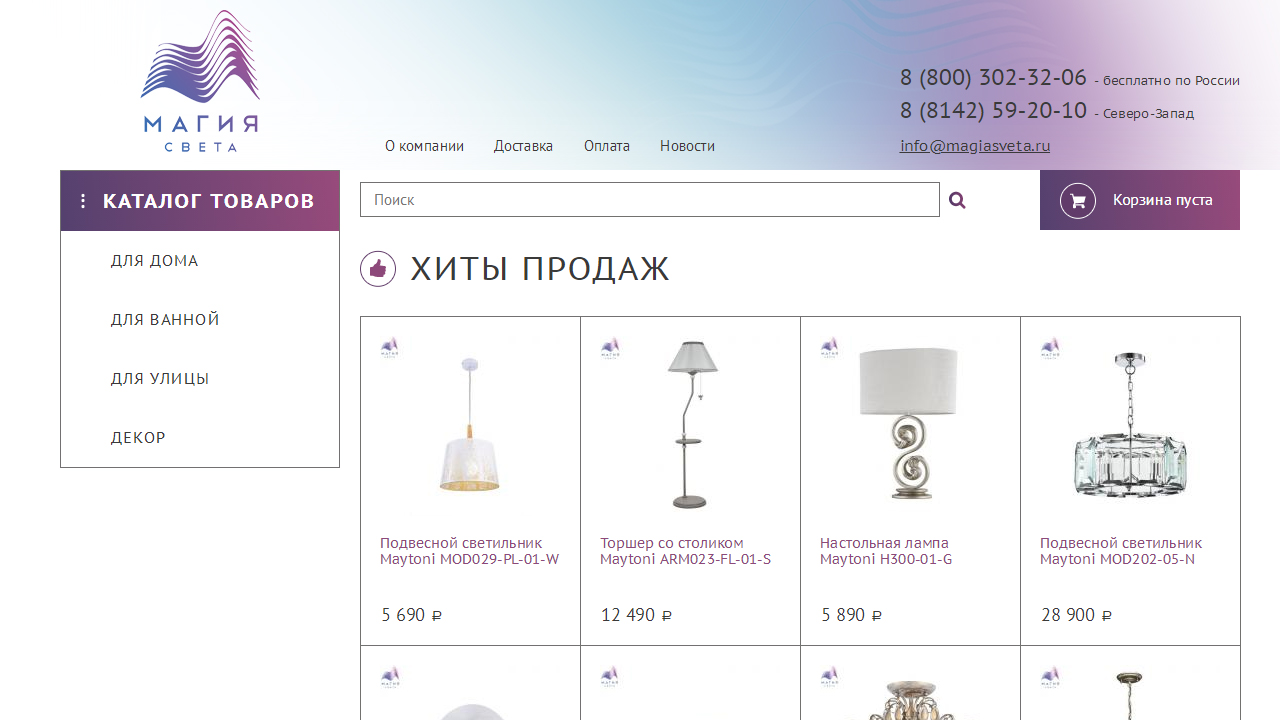 The company "Magic of Light" has been working successfully in the field of interior and exterior lighting since 2008. Over the years, the company's specialists have been helping customers navigate choose the most suitable variant for each one.
The online store shows large assortment a great variety of lamps, floor lamps, spotlights, wall lamps and even mirror lights and room decorative elements. Also they can order the goods they like by using the site.
In each category of the catalog there are individual filters which are configured directly in the program of accounting for the entire product range.
In addition to the usual division of goods into categories, goods are able to be combined into Collections. Due to this on the product page there is an opportunity to see products which are similar to the current one.
Making an order consists of several steps that allows a user to select a delivery option, for example, by means of a transport company or a courier. Depending on a delivered method to order the delivery cost will be calculated. Various delivery options and the cost can be customized by the site administrator on their own.
Depending on what delivery method the user chose at the previous step, he is offered to choose one of the payment variants, for example, online by a credit card or by cash.
Launched

19 February 2019