Internet shop cafe "Mig"
---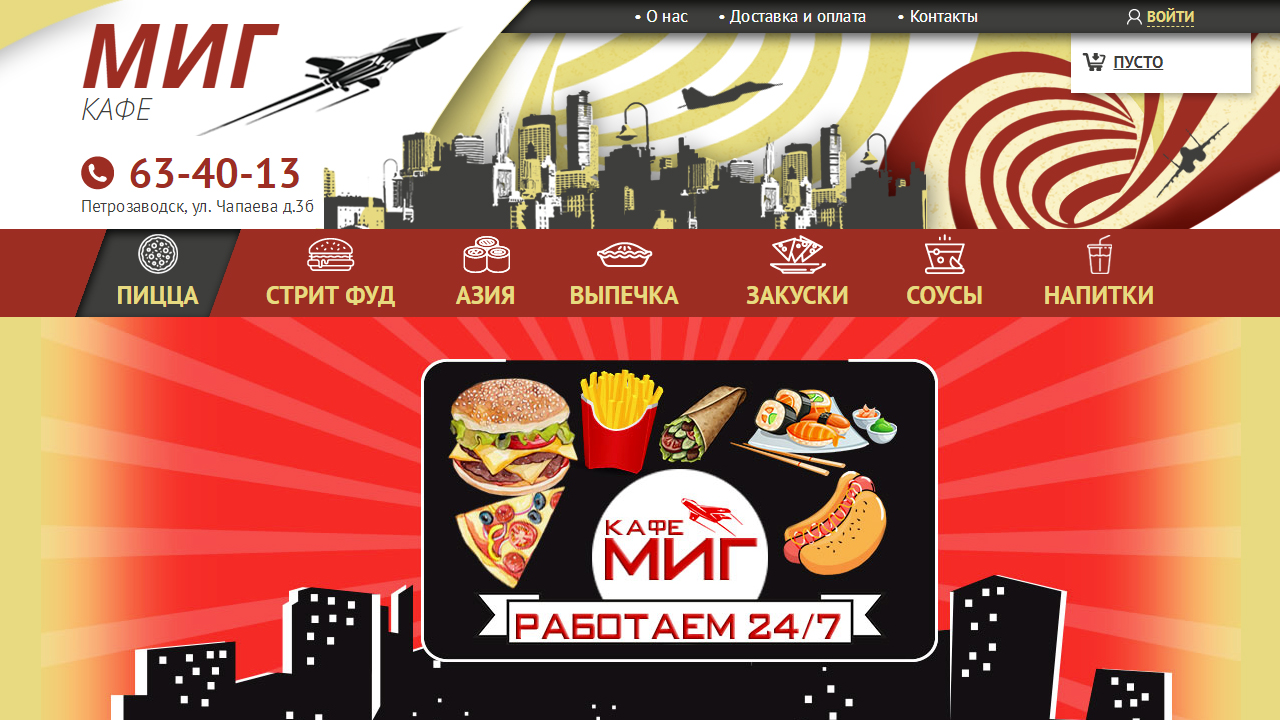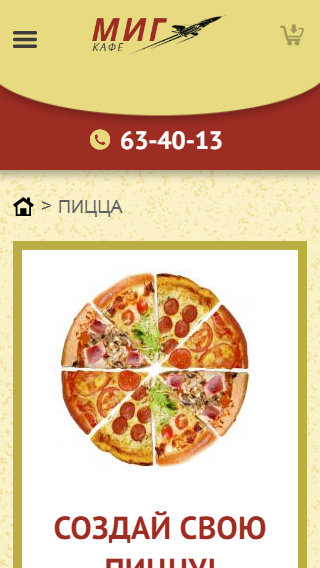 Cafe "Mig" is engaged in producing and sale of pizza and fast food.
The site is a separate cafe sales way. In order to do it, a product catalog, a one-step order form and a special module «Create your own pizza» has created on the site.
"Pizza Constructor" allows you choose the size of pizza and the thickness of dough, as well as add necessary ingredients for pizza in any quantity. The cost of pizza varies depending on its size, thickness and number of ingredients.
For receiving discounts by regular customers "Personal Account" has created.
The one-step order form allows you specify the address of destination, contact details and also choose a payment way: in cash or online by a credit card.