Food delivery in Petrozavodsk
---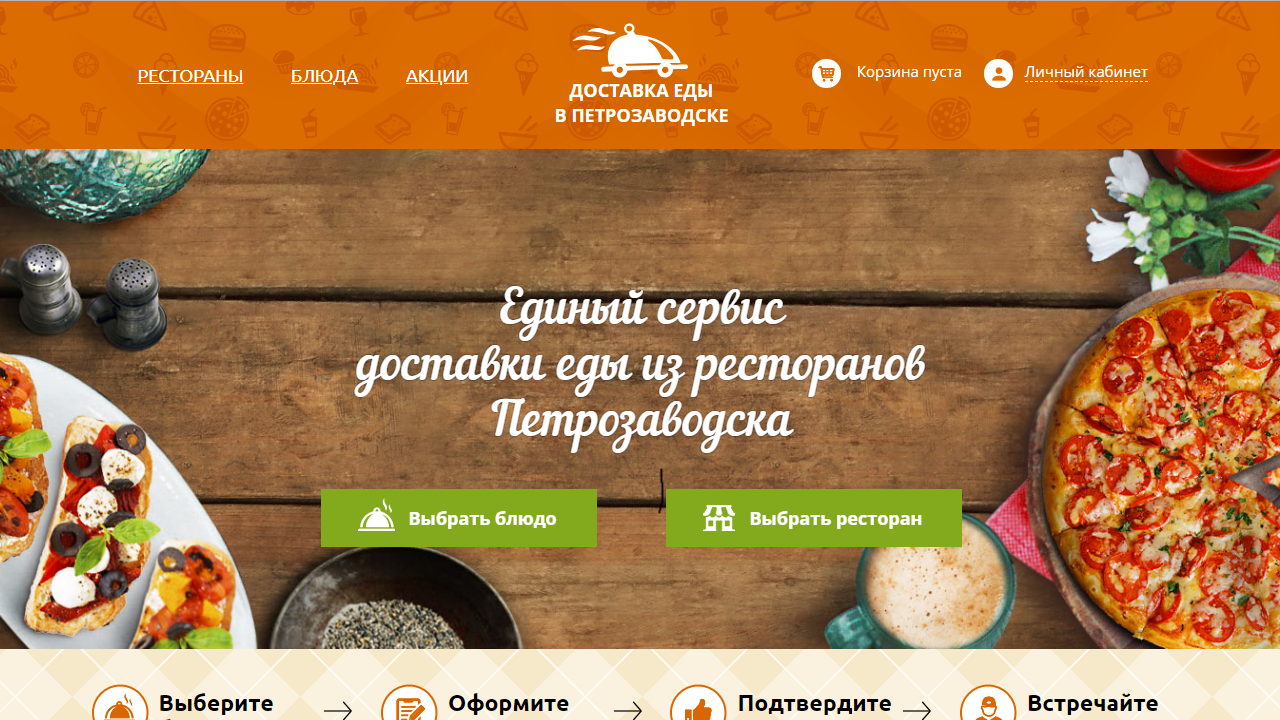 The Food Delivery Service in Petrozavodsk is the fastest and most convenient way to order food from restaurants in Petrozavodsk, which is created to unite all delivery services in one place. A site visitor can see a list of all the restaurants the food is delivered from, and select them according to your requirements.
On the restaurant page a site visitor can see the proposed menu and select items in the cart. If a visitor wants to choose a particular dish, it will be more convenient for him to use the special section "Dishes", in which he can find offers of all restaurants at the same time.
The user's personal account allows him save his favorite restaurants and dishes to his bookmarks, as well as view order history and repeat any of them.
He also can write a review to the restaurant and get a reply.
For owners of the restaurants a personal account has also been created in which they may change the menu, as well as read and reply to customer reviews.