SilverStripe and Enable worked together to create a consistent brand theme and design across all subsites, starting with the Firstport website.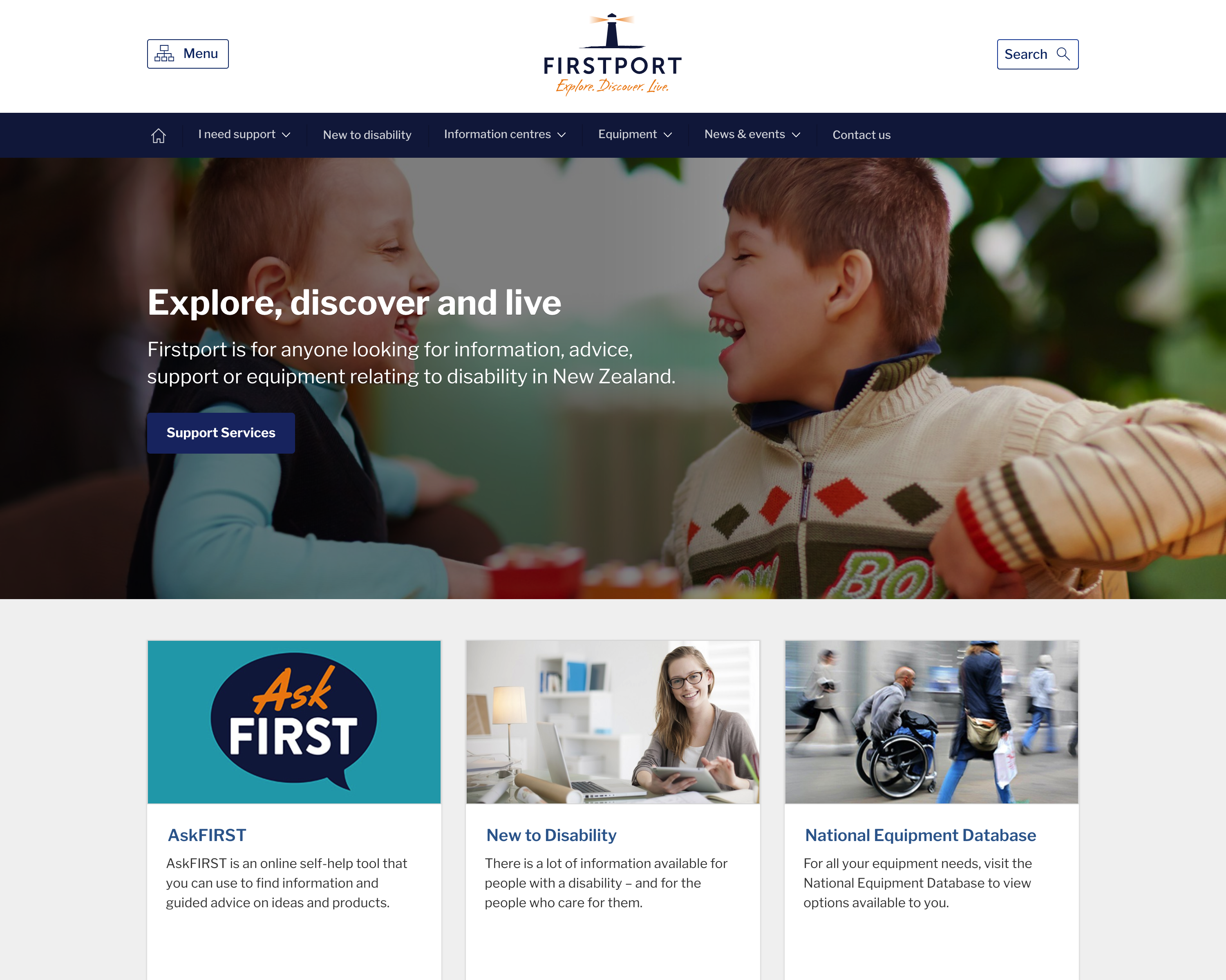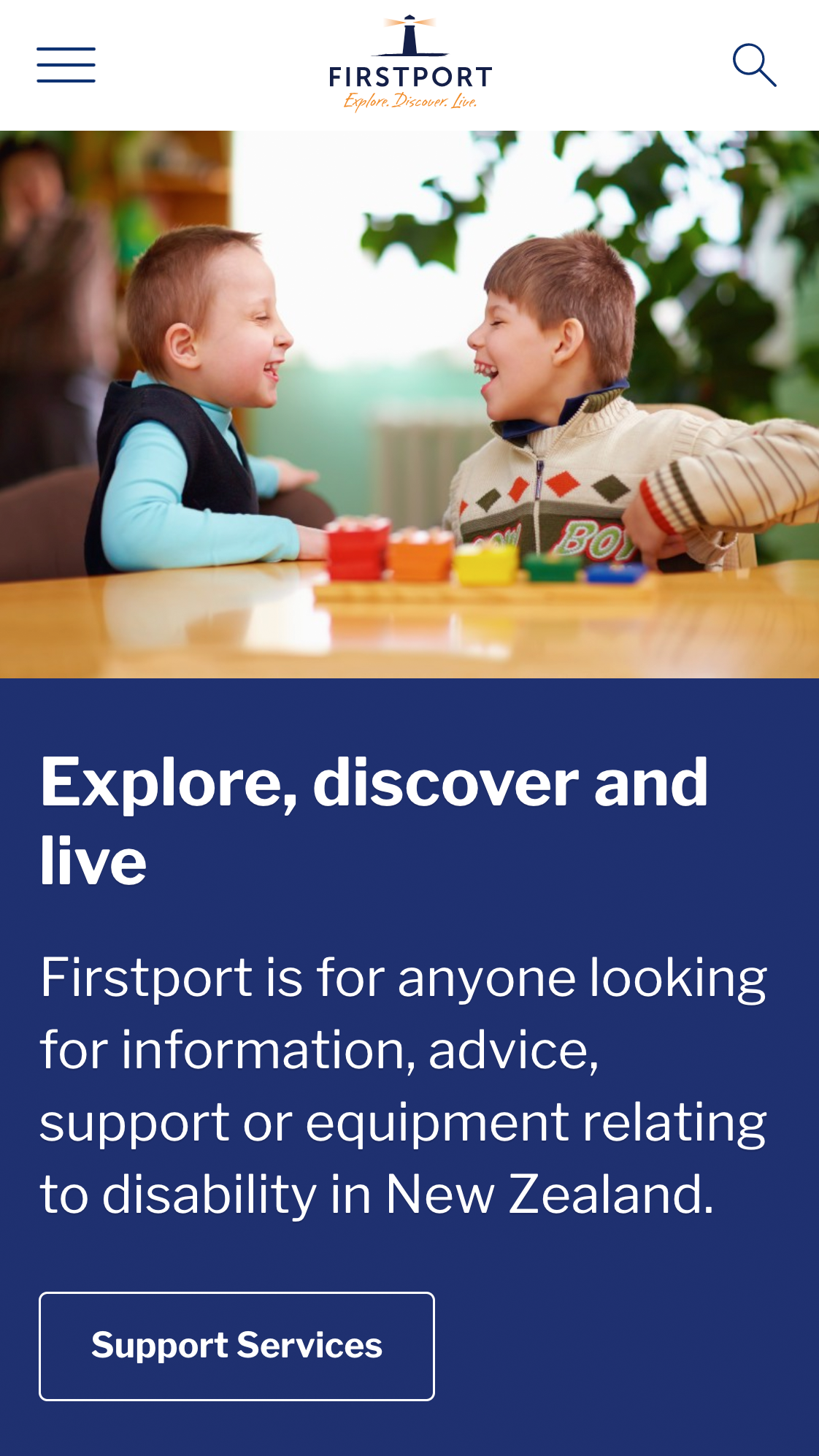 Launched

23 November 2017
Work

Web Development

UX Design

CWP
Project Background
---
One of four subsites that is managed by the Enable Network, Firstport is a resource for anyone looking for information, advice, support or equipment relating to disability in New Zealand. SilverStripe and Enable worked together closely to create a consistent brand theme and design across all subsites, starting with the Firstport website.
With the assumption that users were experiencing a challenging time in their lives, we wanted to make sure their digital interactions with the Firstport site were as frictionless, accessible and simple as possible.
Project Scope
---
We started by focusing on the users of the site, creating user personas and mapping the various journeys they take. We then identified important areas of the site and methods of way-finding. It was clear that across the four sites there was a high level of duplicate content, presenting an opportunity to make an impact to the 15% of New Zealander living with a disability, through the use of on site search and simplification of information.
Creating a consistent look and feel across the sites helped frame the project scope for the Firstport site, using its layout and design as a theme for the remaining three subsites under the Enable network. The project demanded a range of skills from the SilverStripe team including UX, UI, user testing, branding and accessibility considerations.  
Key Outcomes
---
A significant amount of effort was made to improve the information architecture across the websites, helping to guide users to the right information and in some cases to another subsite entirely. The implementation of a fully responsive level zero navigation and search, helped to connect all four sites to best serve the users needs. The Firstport site also demanded fairly heavy categorisation and filtering with the national disability equipment database, making it simple for any user to search for the availability of disability equipment across the country.
Surfacing valuable resources to Firstport users was another key area Enable wanted to see improved. We made it simple for users to search for disability equipment using the National Equipment database and seek support by way of searching the Support Services database. Presenting these views to users, helps users to reach the endpoint of their journey faster.
After the site was launched, Enable's call centre volumes decreased significantly paired with fewer site searches due to the more intuitive information architecture on the sites. The redesign of the sites had an extremely positive impact on Enables ability to better serve New Zealanders with disabilities.