SilverStripe assisted The Social Policy Research and Evaluation Unit (Superu) to extend the usability and searchability of their central information repository database called 'The Hub'. The goals of this project were to resolve search functionality issues and improve the overall look and feel of their site.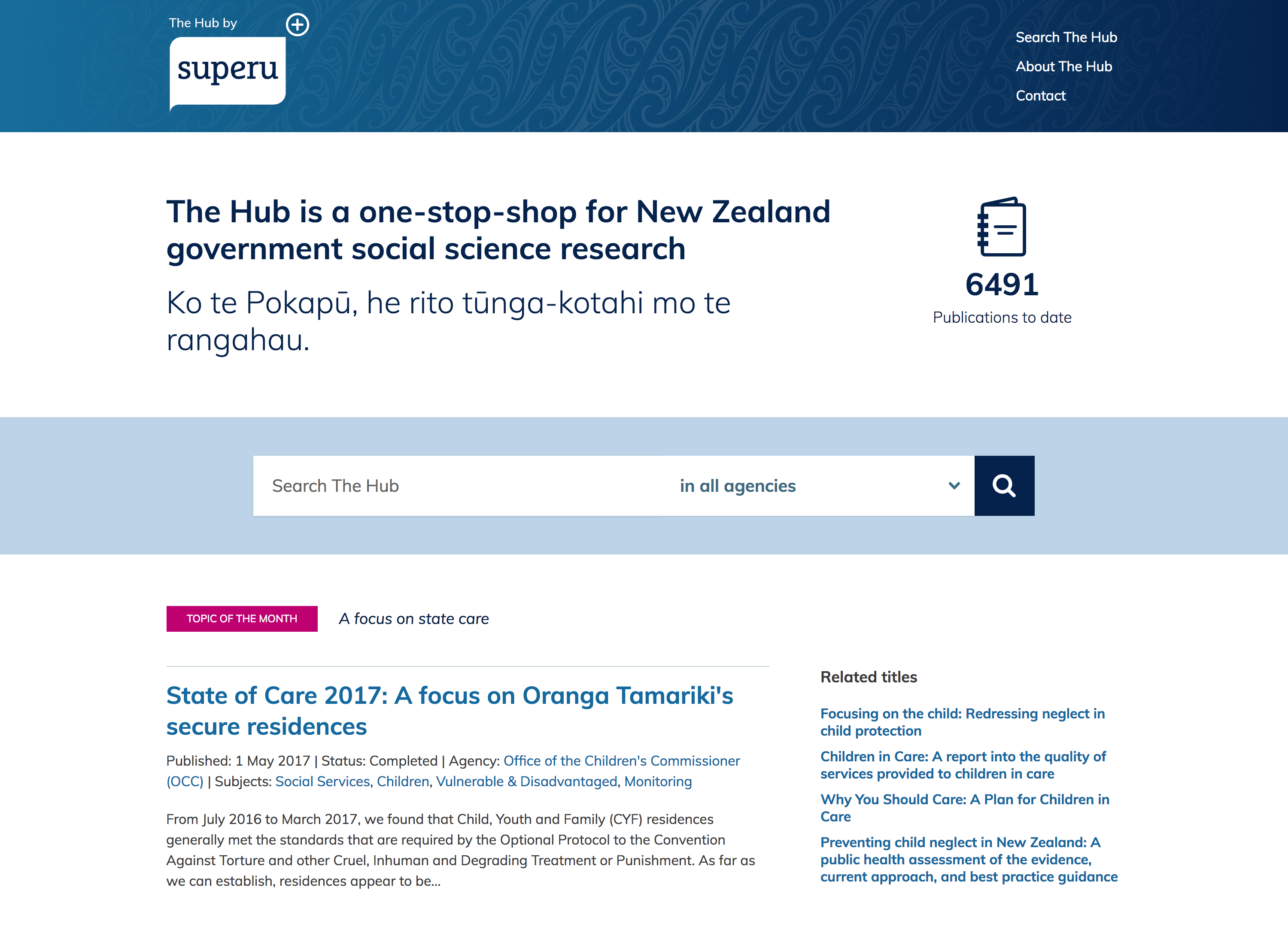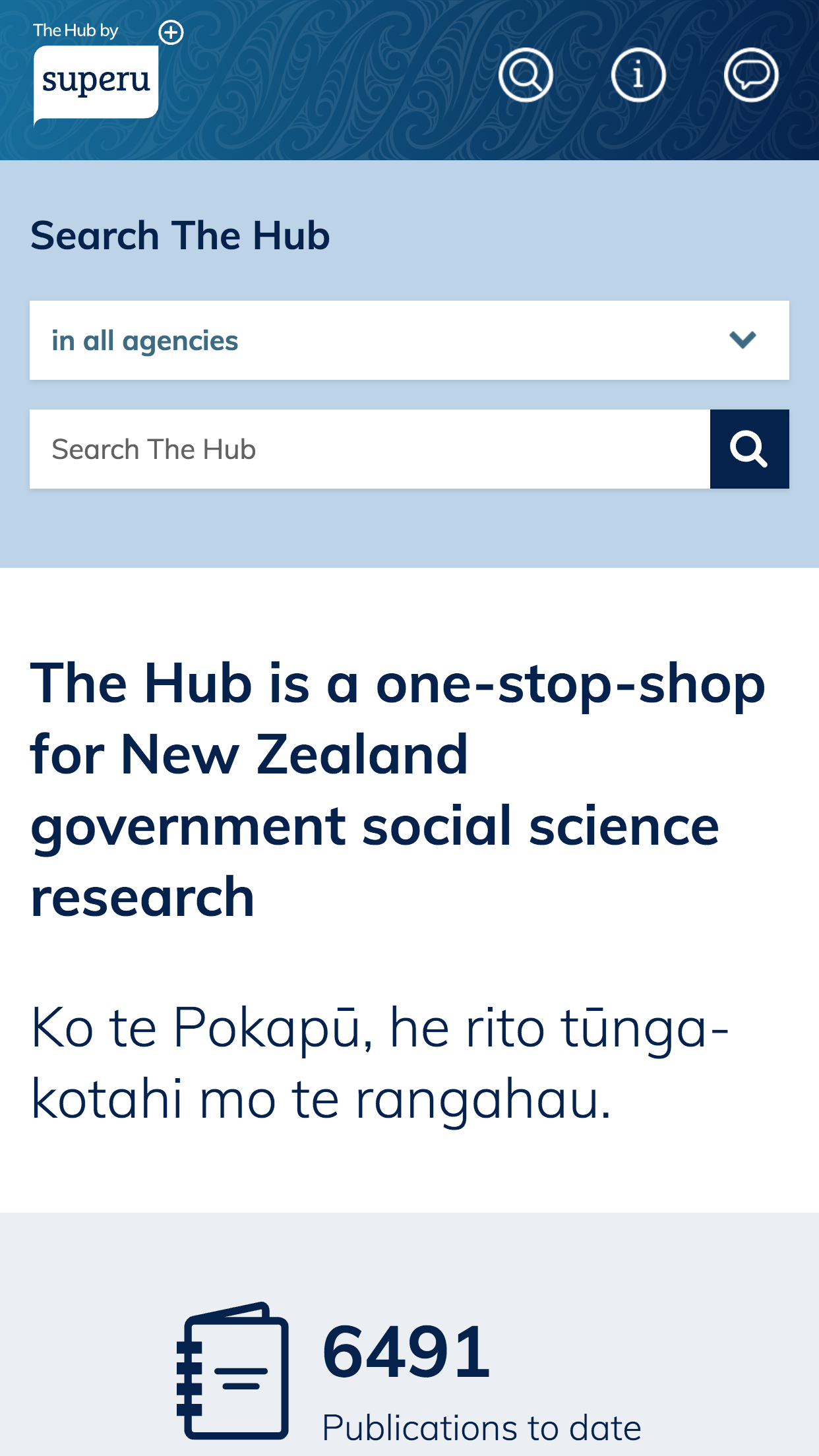 Project Background
---
Superu is a New Zealand Government agency focusing on improving the lives of family, children and whānau. The Hub on Superu accommodates research and publications for New Zealand social science government research related to health and well-being, crime and justice, economy, families, children and young people, done by or on behalf of the Government.

With such a broad range of publications and research available, and being the primary resource for accessing them, it was crucial for the search function of the Superu site to be reliable for its primary users: researchers, policy analysts and academics.
Project Scope
---
Superu was experiencing issues with their legacy site, including: a malfunctioning search engine (The Hub), consistent breaks, inconsistent billing and poor support. The previous development company for Superu also had a high rate of staff turnover, meaning that they lacked a solid history of 'The Hub' and its intricacies.
To solve these issues, SilverStripe aimed to migrate The Hub on to CWP, improve the search functionality and provide ongoing support for the current build and advice on potential future enhancements. Also as identified by the client, SilverStripe had a low staff turnover, so offered stability that the previous supplier lacked.
Superu wanted the website to have three main types of pages. The homepage, search results page, and resource pages. Core features on the homepage included a short list of recent and hand picked resources, and a search field filterable by agency. For the search results page they wanted a more extensive list of terms that you could filter and sort resources by. A resource page with a list of publications in which you can download the file and citation, along with the metadata and related resources for each one.
Key Outcomes
---
With SilverStripe's help, Superu now have a functional, accessible and searchable site that encourages return visitors. Users can now better find their way around the website, which features a more simplified structure and an improved design.
Throughout the project, Superu embraced Agile with open arms, making it easy to address issues and concerns as they arose without derailing the project.
The project's success can be attributed to SilverStripe's ability to provide expertise knowledge, experience, stability and professional services.