Paymark, New Zealand's leading payment provider, worked with SilverStripe to streamline the design features & expedite the publishing workflow for their website.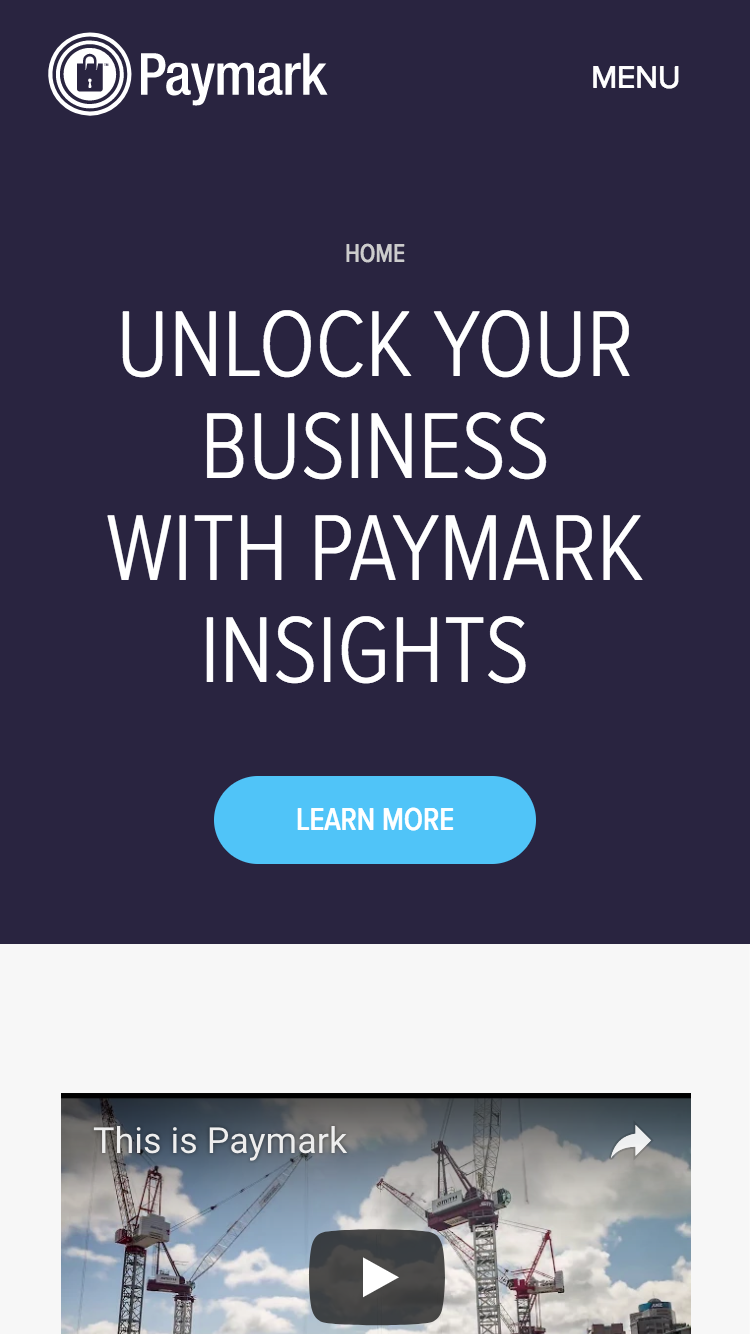 Work

Web Development

SilverStripe Platform
Project Background
---
Paymark operate one of the best electronic payments systems in the world, and underpin the EFTPOS infrastructure in New Zealand. They sit between the bank and a retailers EFTPOS machine and ensure that all electronic fund transfers securely and reliably end up in the correct account. With over 25 years experience and 75% of all transactions throughout NZ, Paymark are and leader in their field.
Their website is instrumental in providing businesses with information about their infrastructure and data services. Paymark's website is their primarily marketing tool, a login gateway for their secure systems, and a key support resource for their customers.
Project Scope
---
Prior to the migration to the SilverStripe CMS, Paymarks product campaigns, market information and support content were released through a multi-step process, involving a number of parties. This contributed to significant time and effort being spent building website pages, testing & implementing it within the website, and then releasing it. There were a number of handover points when it came to publishing content, and the process end to end for a content change relied heavily of manual processes and communication.
Paymark wanted the flexibility to implement a page from a library of predefined blocks. By taking a component based approach to the new SilverStripe CMS, SilverStripe was able to supply a library of content blocks that the Paymark Marketing team could then use, and "self service" build the page layouts as required.
Key Outcomes
---
With the new site migration, Paymark's content team can now draft, edit and publish content to the public in a timely manner. The speed to market was one of the key outcomes for Paymark as well as the ability to introduce technical support onto the site. The library of content blocks gives the team flexibility to create varied page layouts on the fly that adhere to their brand.
Love your work, team. What a pleasure it is to be able to update the site at will!
— Sarah Head, Product Owner, Paymark