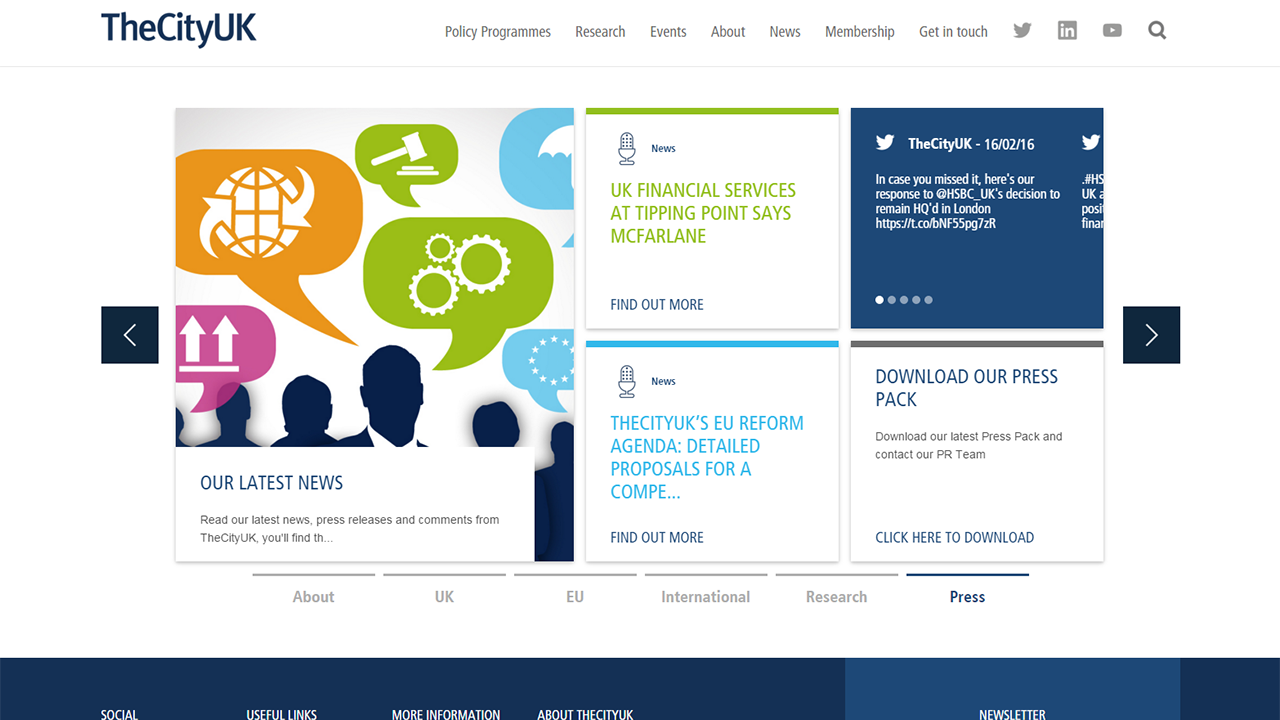 Featured
Feb, 2016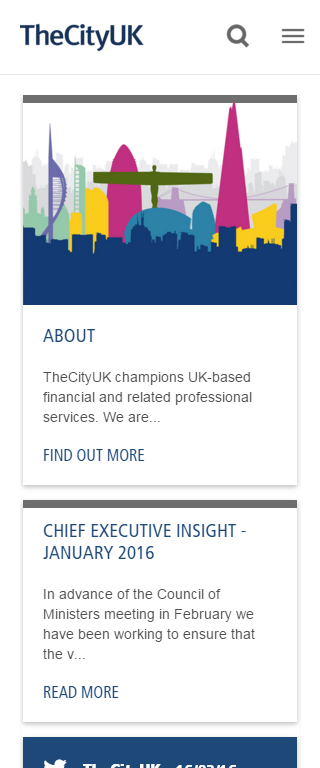 Project summary
Positive first designed and built TheCityUK a website on SilverStripe in 2011. After 4 years of development for the organisation and web technology we were commissioned to rebuild the site for TheCityUK bringing the user experience right up to date. The project included a fully mobile responsive front end, with an improved user experience and streamlined information architecture.
TheCityUK champions UK-based financial and related professional services. We are a membership body, lobbying on the industry's behalf, producing evidence of its importance to the wider national economy.
Background
In the UK, the EU and internationally, we seek to influence policy which drives competitiveness, creating jobs and lasting economic growth. Our authoritative research and economic insight brings together the highest level of government and most senior industry figures, to shape better policy decisions, for the sector and its consumers.
TheCityUK produces evidence-based policy proposals on the issues that matter most to our industry, our members and the customers they serve. We promote open markets and seek to create the conditions which lead to business opportunities and economic growth. Our members enjoy unrivalled connectivity and profile-building across industry, government and the media.
Our challenges
Positive's main challenge was to work within the limited budget available from the client. We delivered the build in an agile fashion including prototyping before building the final system in place of delivering a traditional specification for the build. SilverStripe ably supported this approach.
Our solutions
The site was built using SilverStripe 3.1. The front-end is fully responsive with several viewports. The development is integrated with the client's Microsoft CRM cloud instance providing a data feed for events and capture of contact data.
The results
TheCityUK were delighted with the new site with positive comments being received from members of staff, the membership and the wider community.