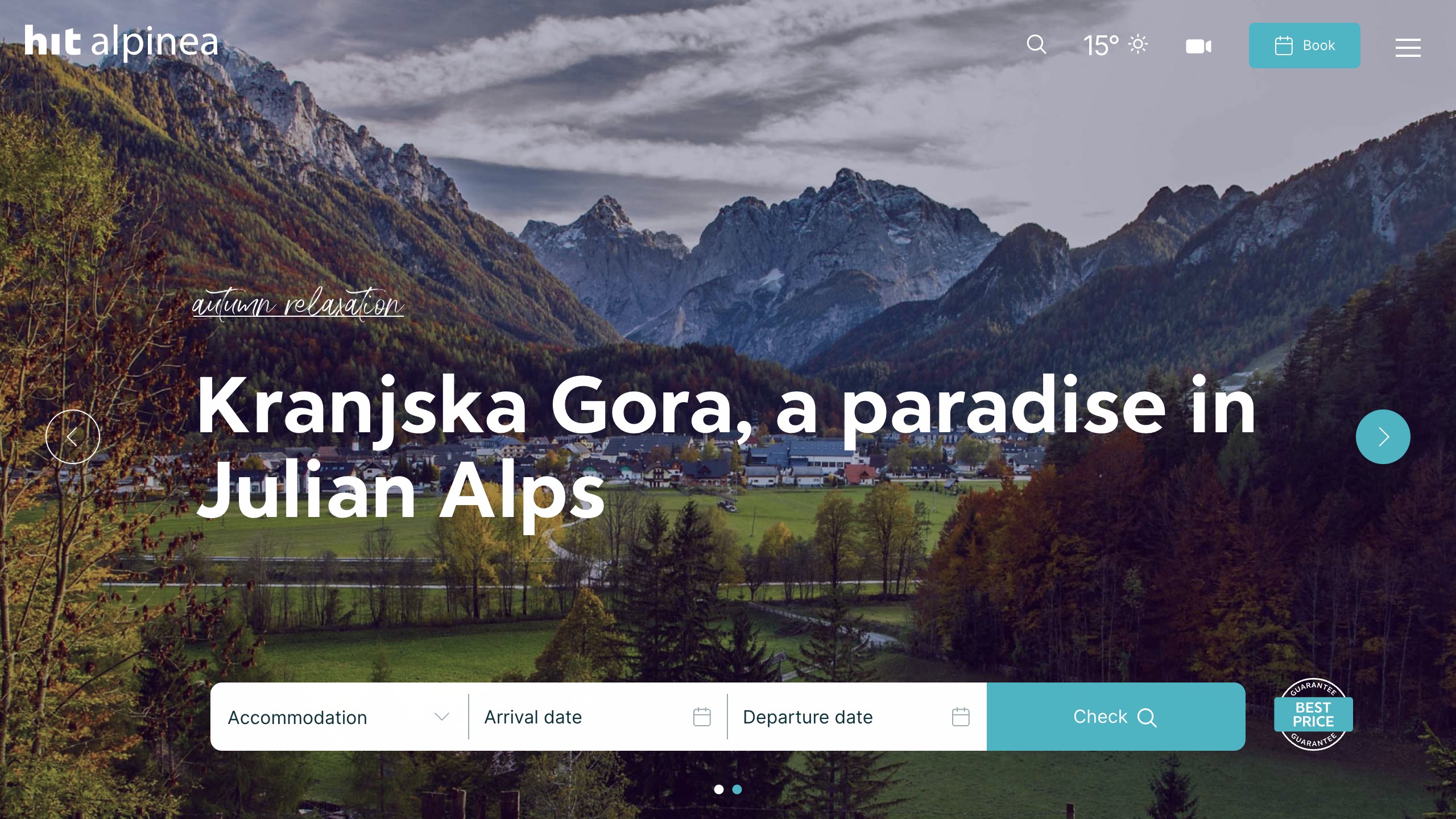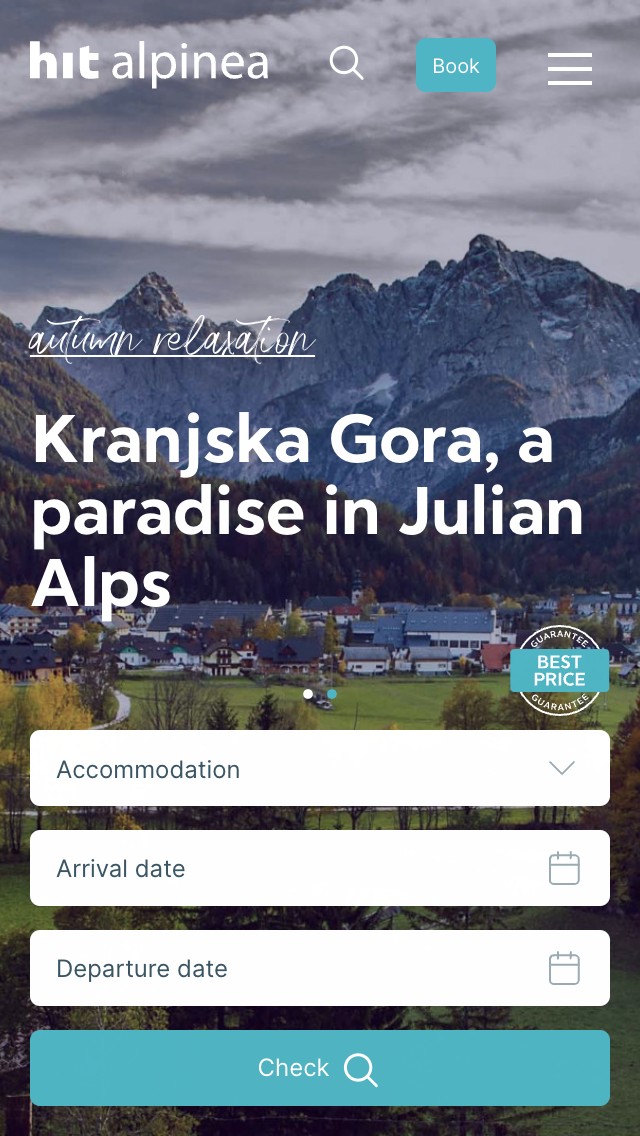 Hit Alpinea hotels and apartments in beautiful Kranjska Gora wanted a website that reflected their rich offer and positioning in the unique environment of the Triglav National Park. The updated modern website convinces the user with a fresh appearance, friendly and intuitive navigation and new useful functionalities. A special feature of the destination is the range of year-round activities, which users can explore by simply switching between winter and summer. The website also allows you to submit a request with a form, make a reservation in the booking system and purchase gift vouchers.
The website is designed to provide users with all the information they need before visiting a destination. In addition to content such as the presentation of accommodation and various offers and activities normally expected by site visitors, the website also offers information about the current weather, a tour of the destination via a live camera and the option to make an instant room reservation. Activities at the destination are presented with a switch that enables visitors to learn about winter and summer activities.
It is crucial for both the provider and the guests that the current offers are highlighted attractively and transparently. We have, therefore, set up a separate page for them, and each individual subpage of the offer can also be used for advertising campaigns. Current offers can be presented with banners on different pages, such as the home page, the list of rooms, the cuisine and others. The landing pages to display a special offer have an implemented base price capture from the Phobs system. We have developed and set up the website in five language versions (Slovenian, English, German, Italian and Croatian). For the needs of the website, photographer Iztok Medja also photographed for us the various winter activities that represent the rich choice on offer at the destination.
Launched

28 September 2022