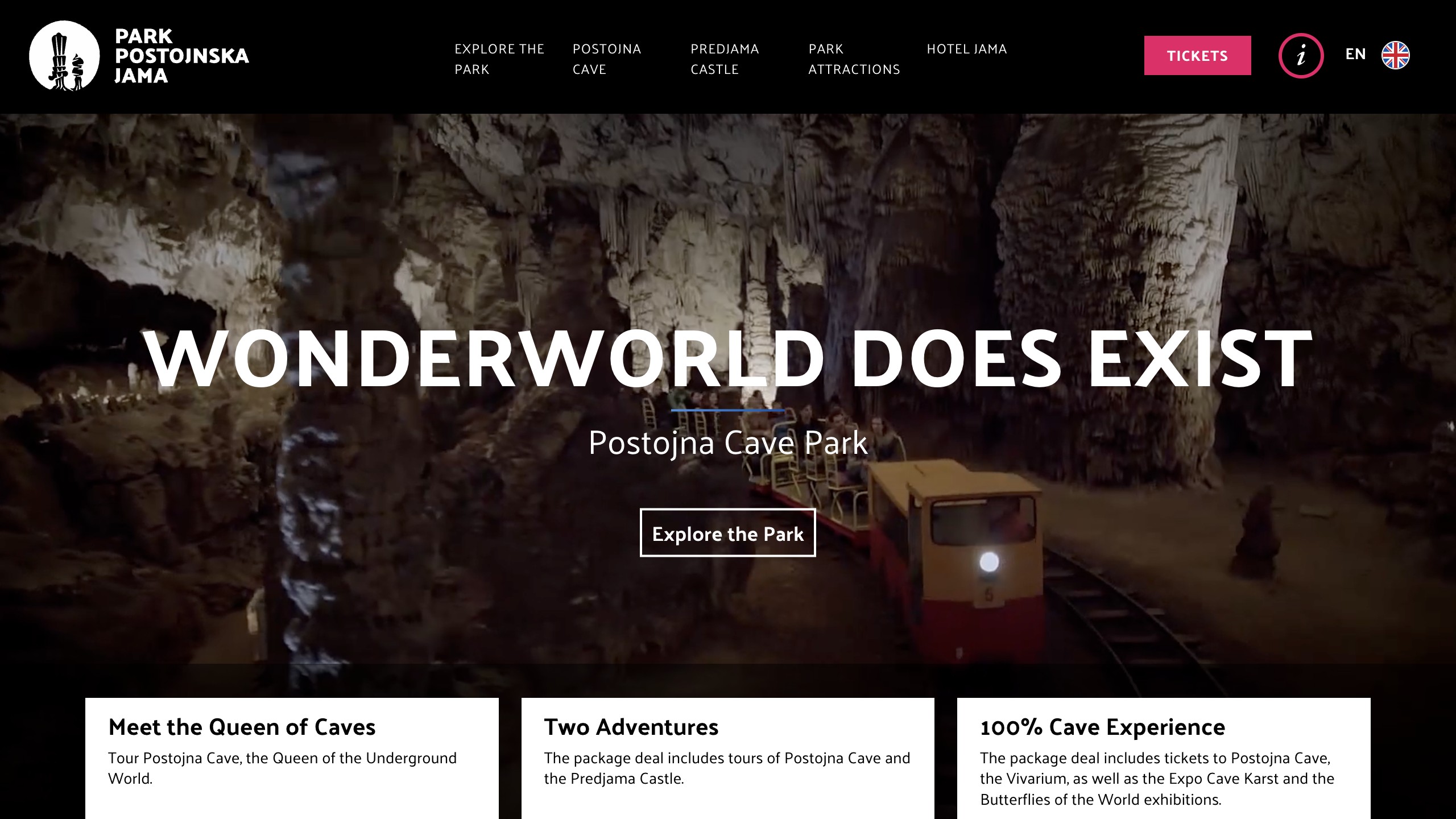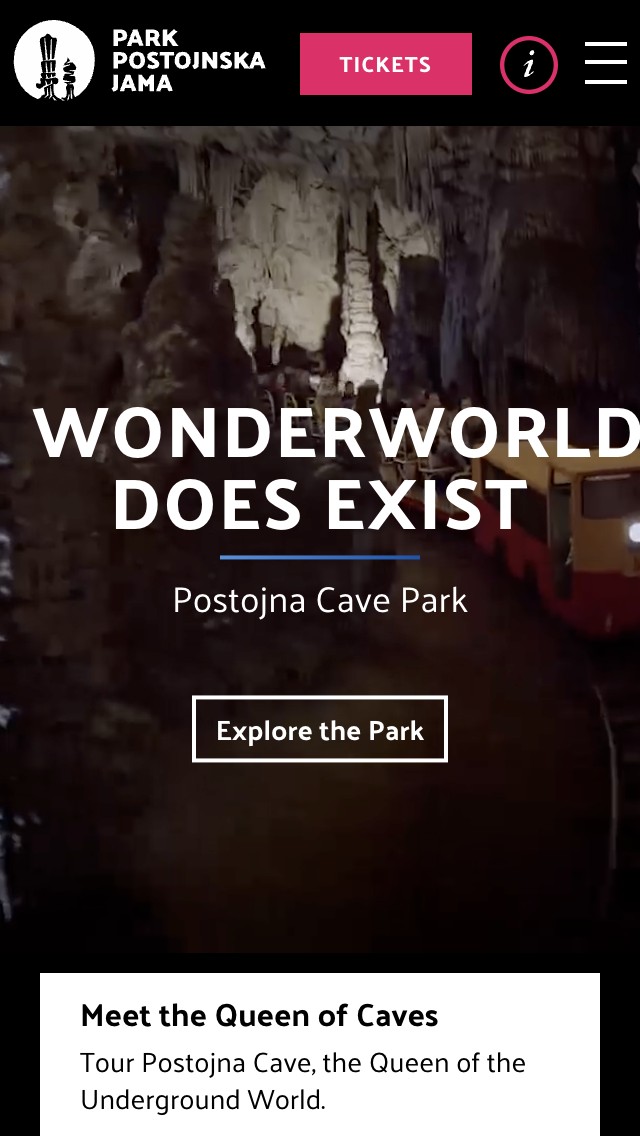 A digital showcase of unforgettable experiences
Due to the immense popularity of Postojna Cave, which attracts visitors from all over the world, we wanted to make sure they can get to know it first through a website, which was set up in as many as 17 languages. The website is not a catalogue; it is a well-thought-out showcase of experiences paired with everything else the park has to offer, and allows users to move between pages intuitively, regardless of where they start. The website serves as a communication tool that expands the perception of Postojna Cave from a single attraction to the whole range of Postojna Cave Park experiences, as well as a tool that plays an important role in the overall visitor experience. It did not take long for the website to produce excellent results and exceed the sales targets.
The website received the Websi Award for first place in the Best Editorial category, first place in the Best Design category, first place in the Tourism category and the second place in the Global Digital Projects category.
Launched

28 September 2022