Slovenia's state administration website gov.si
by Innovatif
---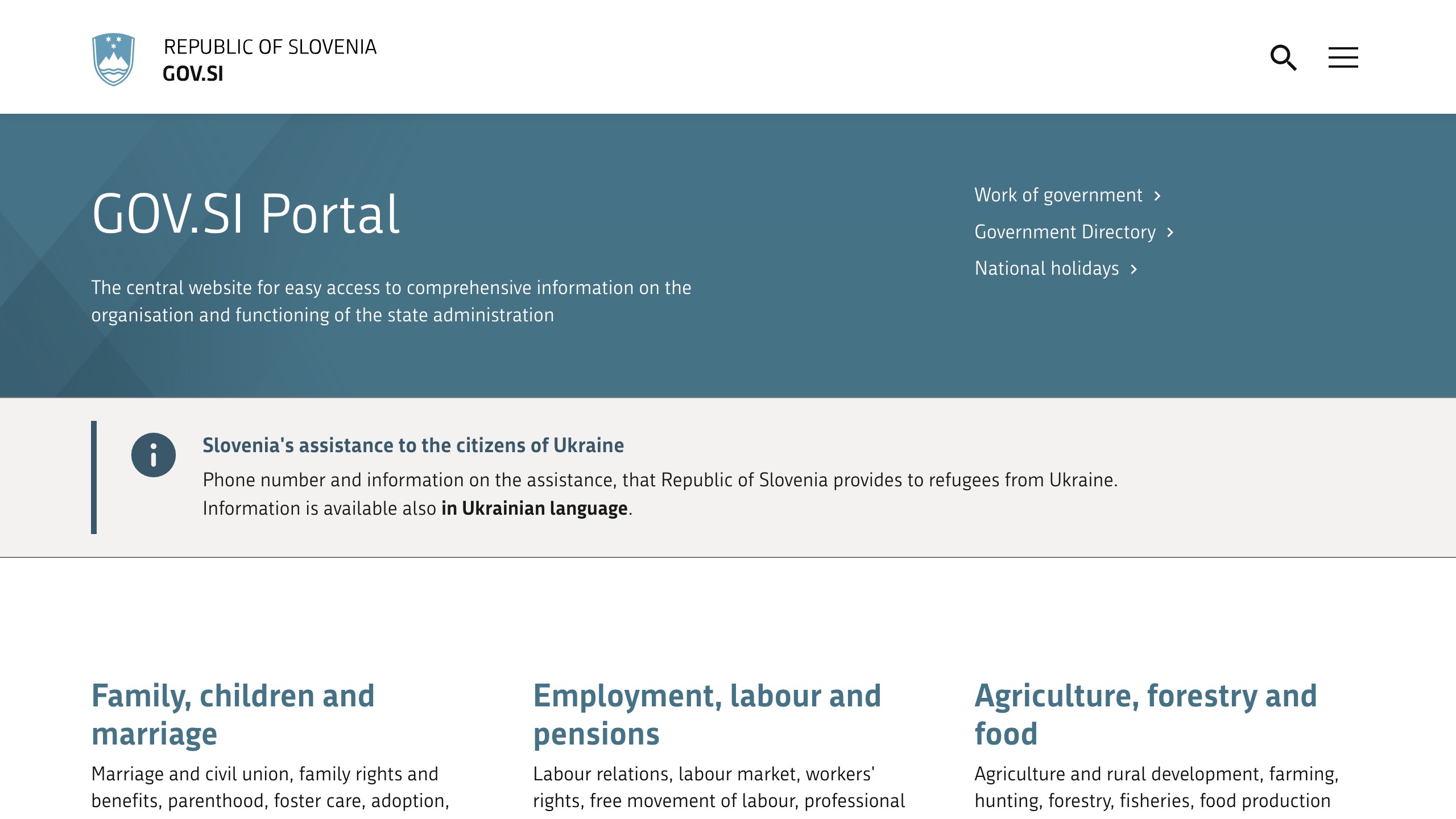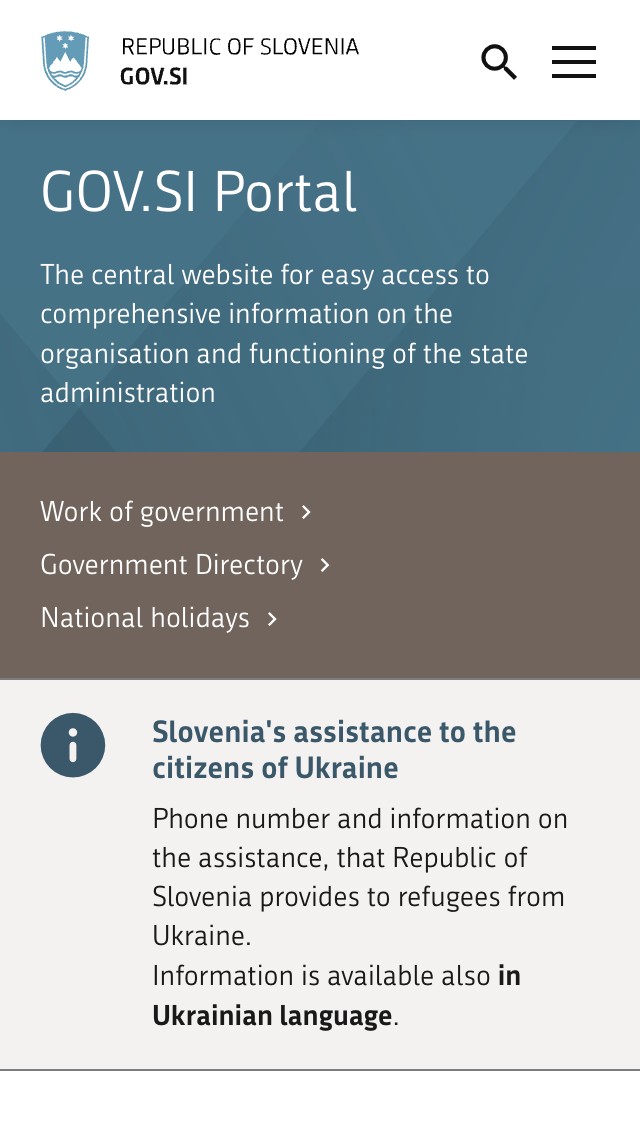 The redesign and optimisation of the Republic of Slovenia's state administration websites was one of the most complex and extensive projects in the history of both the state administration and Innovatif. In cooperation with various state administration teams and other companies, we combed through more than 100 websites and merged them in a single gov.si website. The website now has a more transparent structure, provides a comprehensive overview of the state administration's work in various fields and meets all the technical requirements for a greatly improved user experience.
The website received the Netko award in the Best website of a Public or Non-governmental Organization category and the Brumen Award for excellent Slovenian design.
A more user-friendly content of the state administration
The central website of the Republic of Slovenia's state administration GOV.SI is a single-entry point where users can switch between the presentations of individual ministries, government offices, ministerial bodies and administrative units. This is a one-stop website that presents the content of individual state administration bodies in a user-friendly, uniform, understandable and clear way. The website is also adapted for people with special needs and accessible to vulnerable groups.
One of the first in Europe
The project of merging the presentation websites of the Republic of Slovenia's state administration bodies was a unique challenge for the governmental bodies involved in the project and Innovatif. Slovenia was one of the first European countries to undertake and successfully implement such a complex and extensive project. Gov.si is a uniform state administration-wide website, for the creation of which we trained and brought together more than 500 web editors.
Launched

28 September 2022