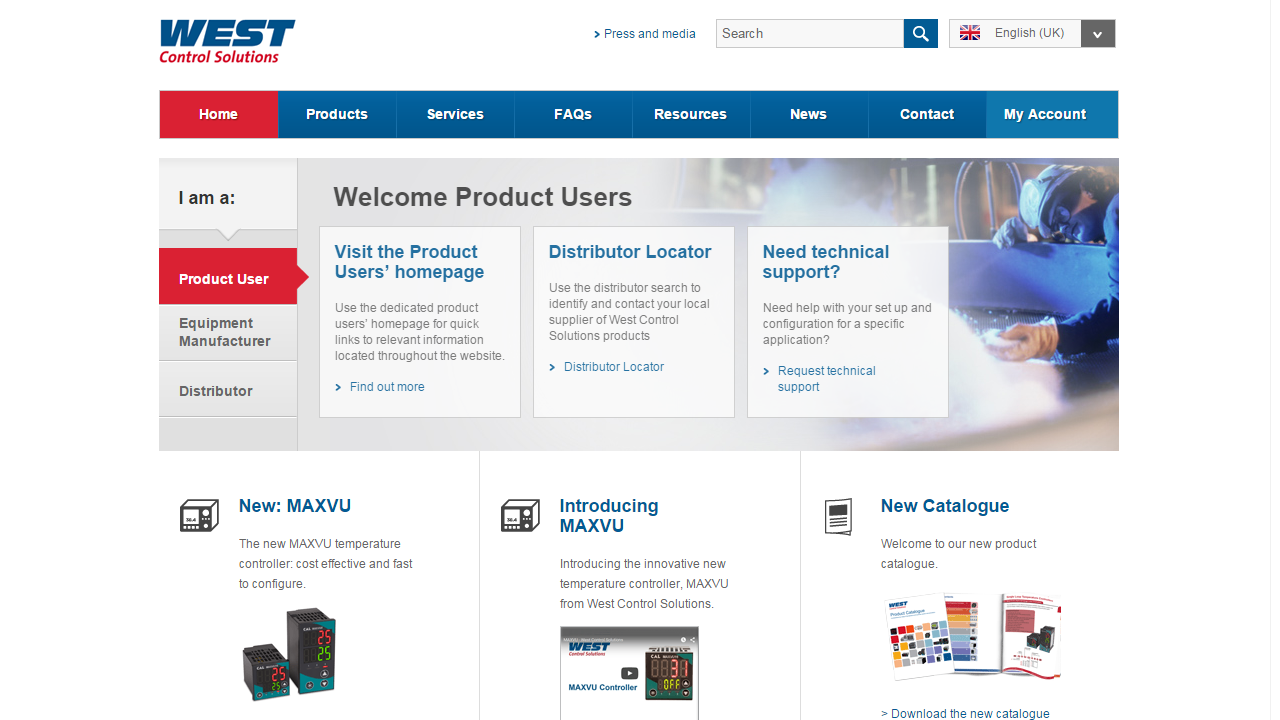 Project summary
West Control Solutions are a leading manufacturer and supplier of process control and automation products. West Controls is the umbrella brand for four sub brands in various regions: CAL (UK), Partlow (US), West Instruments (UK) and PMA (DACH). The West Controls product range is seen as good, reliable, robust, trustworthy and compliant.
Positive was commissioned to re-design and re-develop the existing West Controls web site to market products and service requirements of all four sub-brands.
Background
The previous site and CMS were seen as outdated, with a confused IA and poor user experience due to the content evolving over a number of years. The build would address these issues as fundamental requirements. Also, the previous content management system required an expensive maintenance and support contract to be paid for annually. SilverStripe was therefore seen as a perfect replacement platform for the organisation along with a new information architecture and user experience to encompass an optimised content tree.
Our challenges
The main challenge within the project was to include multi-lingual content served from local top-level domains all from within a single SilverStripe installation. The site had to be fully localised with all assets being available to be regionalised.
With many stakeholders across the four brands, agility within the development was essential, one aspect which SilverStripe ably coped with.
SilverStripe also had to be certified by the West Controls IT team, which was easily achieved.
The results
The site was delivered successfully and has continued to evolve since. The CMS platform has proved its worth and when new content managers have joined the organisation they have been easily trained thanks to SilverStripe's ease of use.