Featured
CMS 4.9 is here and it's jam-packed!
This release is jam-packed full of exciting improvements. Better website performance out of the box? Check. Stronger CMS account management of logged-in devices? Check. A new release pattern that gives faster access to bug fixes? Check. There's even more too!
Read post
Tag: art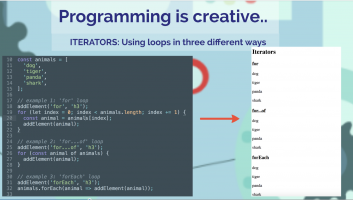 Many developers are also artists as they too are creators and doers. SilverStripe developer and artist, Juliet Brown, expands on her talk about the intersection of art and technology from the 2018 Decompress conference in Melbourne.
read