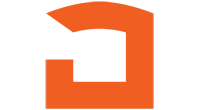 Toast is a creative digital agency, bringing together the best minds in branding and technology. We deliver unique brand identities and craft innovative, creative online solutions.
Creative Ideas & Clever little dev's
---
We are Toast, we design, build and maintain some of the best looking and best-performing websites in New Zealand. Yes, we realise that's a subjective statement but just ask our clients they will say the same thing. You've landed on our profile because you are looking for someone to design and build you a new website, you're doing your research, and you're probably thinking SilverStripe would be a good platform for you? You're not wrong! We've been developing in SilverStripe since the start, in fact, we only develop in Silverstripe, we know what we are good at, and we stick to it. When you engage with us, we'll do our research too. A great website starts with a clear understanding of what you're looking to achieve, the audience you're looking to engage and or the product you're looking to sell. We'll take you on a journey, the end of which we will deliver an online presence that will make you the envy of your competitors. Come to visit our Website, check out some of our recent projects, and give us a call. We're here to make you look good, and we love doing it.
Get your next project started today.
Contact Toast Ltd
Email: zn.oc.tsaot@olleh
Auckland
Auckland, New Zealand

27 Taharoto Road, Takapuna
Auckland, Auckland 0622
New Zealand
+64 9 489 2798