Featured
Announcing Silverstripe CMS 5.0.0
The stable release of Silverstripe CMS 5.0.0 is now available. This is the first major release since the adoption of a formal Major Release Policy, and is an important milestone for providing greater certainty about the stability of the project.
Read post
Archive: December, 2019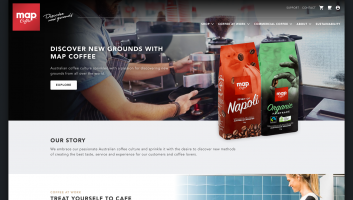 When Map Coffee became aware that their existing CMS was going end of life, they approached Sydney-based Silverstripe Professional Partner, UnDigital to rebuild their eCommerce website on Silverstripe CMS.
read